Courses
Main Content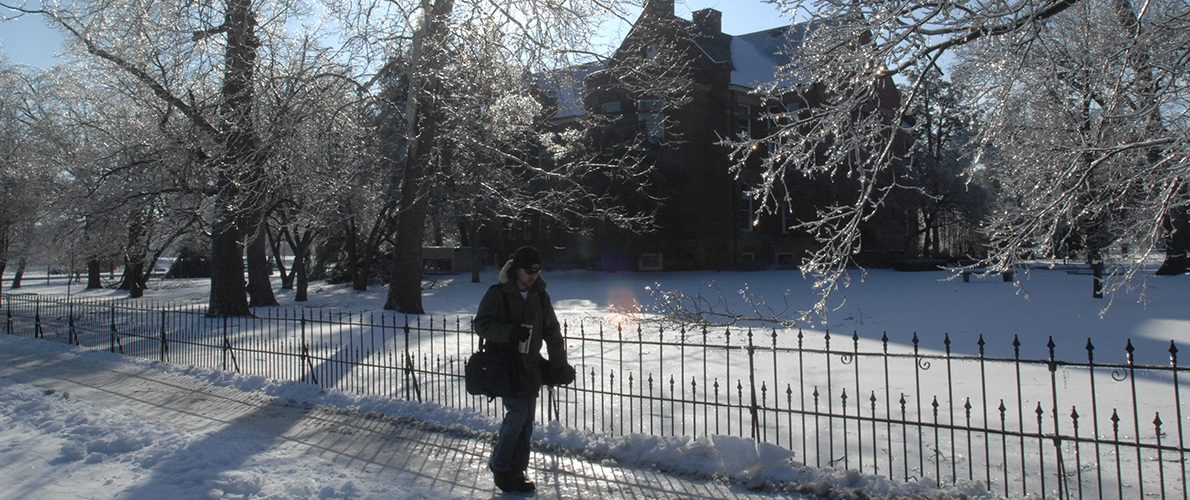 UHON 351 seminars are the heart of the Honors Program. In small seminar-style classes you will explore fundamental questions with your peers and faculty who bring their most current research and creative work in the classroom.  Courses change every semester with some of the courses clustered around a particular theme.  Our  Fall 19-Spring 20 theme is Survival.  
Courses for Spring 2019 and Fall 2019
Listed below are the types of courses which may be taken to earn credit in the University Honors Program:
UHON 351: The Honors Curriculum
Honors courses substitute for University Core Curriculum requirements, and are numbered to correspond to the UCC categories, as follows:
351F: Fine Arts
351I: Interdisciplinary Studies
351L: Human Health
351M: Multicultural Diversity in the U.S.
351O: Social Science
351S: Physical and Life Sciences
351U: Humanities
University Honors Courses (UHON 351)
Designed especially for University Honors Students, these small classes are taught by faculty of recognized excellence and substitute for Core Curriculum requirements. Reservation cards are required for registration in these courses; the cards are limited in number and available only at the Honors Program office. The reservation process is explained here. 
Departmental Honors Recognized courses
Designed for outstanding students in specific departments, these courses may be counted toward the Honors Program certificate or degree. Download a complete listing of courses.
Contract courses 
The Honors Contract allows the student to receive honors credit in a regular course. Students should approach their professor within the first week of class, ideally; if possible, the student should also come with ideas. Some possible examples of Honors contracts include, but are not limited to:
A paper on a more challenging topic than those required of other students
More sophisticated experiments or problems
Extra problem sets or experiments in an area not heavily explored in class
Extended readings on an author or historical figure not thoroughly covered in the class
Viewing films or documentaries related to the subject matter and writing response papers
Leading a class discussion on a topic thoroughly studied and prepared by the student
Translating a short work into English (in a basic foreign language course)
Meetings with the instructor to discuss additional readings
The contract form is submitted to the Director of the UHP for approval. The deadline is Friday of the third week of classes; during the summer term, the deadline is the Friday of the first week of classes.
Independent Study
An independent project (readings, field study, creative projects), approved in advance by the Director. Complete a UHON 399 form.
Internships and Travel/Study Programs
Honors credit may be given for a faculty-directed paper based on some internships and travel/study programs, if approved by the Honors Director before the internship or travel.
Thesis
Required of all students pursuing the Honors diploma; an option for students pursuing the Honors certificate.