University Honors Teaching Fellows
Main Content
Meet our Honors Faculty Fellows for the 2019-20 year!
Spring 2020:  Faculty Fellows in the Cluster on Survival
---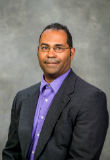 Alfred Frankowski, Assistant Professor, Philosophy
Hip Hop, Race, Gender, and Incarceration
How does mass incarceration effect every community and every facet of our contemporary lives? How does the prison system institution perpetuate issues around race and gender? What does "survival" mean from the standpoint of the carceral state, in terms of visibility and invisibility?  What does the prison make appear? What does it make disappear? How can we rethink the intersections between race, class, and gender? What are everyday aesthetics that cause us to rethink the racializing and gendering practices that support the carceral state?
---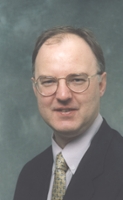 David Lightfoot, Professor, Plant Soil and Agricultural Systems
Climate Change - Mediating the Climate Crisis with Biotechnology
This course will cover the basic principles of climate change remediation technologies, including plant and animal biotechnology, using current examples.  We will reflect simultaneously on environmental and ethical concerns.  A seminar style class that is focused on exploration and imaging alternatives, it poses the questions:   Can you think? Can you envision? Creating a new life form takes decades…are you patient?


---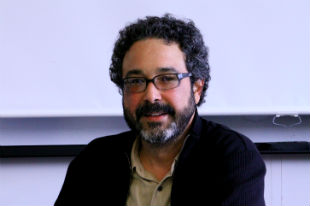 Jean-Pierre Reed, Associate Professor, Sociology
Politics as Survival: Social Movements and Revolutions Changing Society
What is a social movement/revolution? In what ways do they change society? Under what conditions do social movements/revolutions emerge? What are the objective and subjective conditions that make political contention possible?
---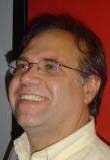 Kenneth Stikkers, Professor, Philosophy
Economic Survival in a Time of Growing Wealth Inequality
To what extent has wealth inequality in the U.S. increased in recent years? How has this increasing wealth inequality created growing feelings of economic insecurity? What are the causes, both historical and recent, that produced this inequality? How has wealth inequality affected education, health, American democracy, and gender and racial minorities? What are some strategies for reversing this trend? Upon what philosophical and ethical principles might a just economy be based? What might an economically just society look like?
---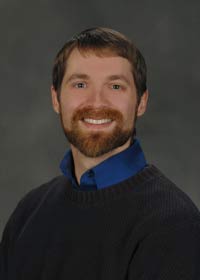 Students Jacob Bolton, Senior, Forestry, and Grant Depoy, Senior, Forestry, and Logan Park, Associate Professor, Forestry, Recreation, and Park Management
This class was proposed by Honors students Jacob Bolton and Grant Depoy (Forestry), will build an international children's garden in the university's graduate housing complex, largely occupied by international students. This class will bring together sustainable agricultural practices with stories and narratives cultures children about forests and gardens. One of the coals of the class will be a book of children's stories for children. Another, to turn the children's garden into a practical school for local school children on plants and humans.
---
Other Honors Courses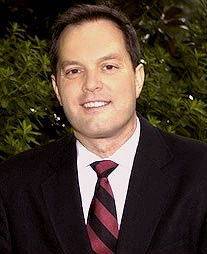 George Brozak, Associate Director of Bands, Music
Social History of Rock and Roll
What elements of music in a given work make it unique, interesting, and expressive? How do these elements differ from one artist to the next? How were artists (and their music) influenced by race, socio-economic status, culture, gender, and sexuality? How did the development of various instruments influence the "birth" of rock? What new methods of performance were a result of these developments? Many artists unknowingly signed-away the rights to their music for a few dollars; how have copyright laws in America progressed?
---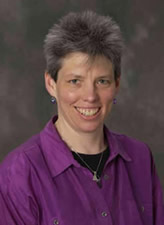 Maria Johnson, Associate Professor, Music
How can yoga and sound practices help foster clearer thinking, emotional equilibrium, a sense of peace and wellbeing, balance, flow and ease in navigating your life? How can yoga and sound practices facilitate greater awareness, compassion, empathy, presence, and a deeper interpersonal communication? How can practices of yoga and sound create safe spaces that nurture internal processes and a sense of feeling at home in your body while fostering a sense of community and belonging? What is the power of yoga, sound/music, and other expressive arts?
---
Liliana Lefticariu, Associate Professor, Geology
Future of Space Exploration
What are the past, ongoing, and future space exploration missions lead by NASA, ESA, and other space agencies as well as by private companies or mixed state-private endeavors? What does the physical exploration of space look like? How do unmanned robotic space probes as well as the human spaceflight of the planets, moons and asteroids explore the Solar System? How can we explore the origin of the solar system, the composition of the planets and moons of the Solar System, and the variety of extra-terrestrial objects? Can we harness parts of space to become a major source of natural resources? What are the legalities involved in exploring space? Is colonization of the Moon and Mars, or their parts, possible?
---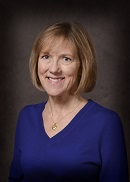 Jane Nichols, Associate Professor, Rehabilitation Institute, Rehabilitation Counseling, and Administration
Substance Use and Behavioral Addictions from a Sociological Perspective
What is the considerable influence of 'sociologic' factors on problem drinking, drug use and behavioral addictions? Are these pursuits caused exclusively by biologic traits, psychological determinants, or moral failure? How can we understand the nature of drug use and behavioral addictions? Is it necessary to understand the chemical properties of the substances at issue, the attributes of the people who use and abuse drugs, and the norms and characteristics of the society in which the substance use occurs? What are the processes by which particular conditions and behaviors are constructed as deviant? What happens to people who are identified as deviant? How can we examine and contrast a variety of legal and illegal psychoactive drugs and the determinants associated with their status? This course meets Advanced Training requirements for Illinois certification in Alcohol and Drug Counseling (CADC). 
---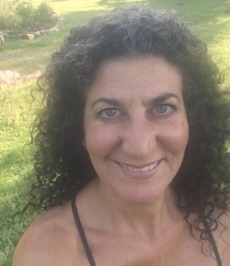 Diana Tigerlily, Associate Professor of Practice, Women, Gender, and Sexuality Studies
Yoga for Harmonious Living 
Healing begins from a state of relaxation. This statement is deceptively simple and incredibly profound. As a society, we are far from relaxed. We normalize stress and glorify sleeping less; we value productivity over life quality and balance. This course introduces students to the practice and study of Yoga as a way to create and sustain a lifelong practice of self-awareness and healthy living. We will practice and study yoga postures and philosophies, including Hatha Yoga sequences for balance and renewal; The Yoga Sutras, emphasizing the Yamas (moral restraints), and the Niyamas (moral observances); and Eastern anatomies and applications for holistic health, such as the Koshas and the Chakras; and centering tools of breathing and meditation.
 Yoga for Self-Realization
A sister course to Yoga for Harmonious living, this course asks: What are defining elements of Yoga and Ayurveda? How can they facilitate my holistic well-being? What is the subtle body and its relationship to my physical body and higher self? Why do certain foods impact my emotional and mental states? How can I utilize the study of my Doshas (energies) to enhance holistic health? How do I create an optimal lifestyle regimen for holistic health and self-realization?
---
---
Fall 2019:  Faculty Fellows in the Cluster on Survival

Cade Bursell, Professor, Cinema and Photography
Forests and Humans: Inter-Dependecies, Imaginings, and Changemaking
This course will explore our remarkably vibrant and historically rich location – the Shawnee National Forest- to delve into the deep interdependence between humans and forests. You will be involved in creating an interdisciplinary enquiry as well as a transient learning community that will develop an understanding of the specific history of our region through cultural, historical, artistic and scientific research coupled with experiential learning activities. The work of this class consists of creative experimentation, research, development and presentation of new work that blurs the lines between disciplines, artistic practice and research. Our goal will be to imagine and map a future for this place given the economic and environmental challenges further pressured by climate change.
---

Pinckney Benedict, Professor, English
Survival Stories: Making the Literature of Survival
This course asks students to consider, through encounters with established narratives (both fiction and nonfiction), what human being have done through the ages in order to survive. It further asks you, through the creation of your own stories, what you yourselves would do to survive, and what the term "survival" means to you. Is it simply the preservation of life and limb? The preservation of culture, of language, of dignity, of honor, of psychological health? Is it regaining well-being after a bout with cancer, or recovering from sexual and other sorts of trauma? We will make a survey of the literature of survival while writing (and recording, and publishing) our own survival narratives, both fiction and creative nonfiction. The lab component of the class will take advantage of the Creative Writing Program's new podcasting facility to make these stories concrete through audio production and, if the student wishes, to send them out into the world.
---

Laurel Fredrickson, Assistant Professor, Art and Design
Survival abd the Arts: Diaspora, Migration and Displacements
This course will explore the themes of diaspora, migration, and transnational identity in the work of contemporary artists, art collectives; and refugees. As a class, in groups, and individually, you will examine, describe, interpret, and analyze works of art to ask: Can art serve as a means of survival for individuals and collectivities? And, if so, in what ways? We will learn about the history and politics of migration and displacement; themes, such as, transnational identity, hybridity, and créolité; and explore art as an activist practice oriented toward personal and collective survival. Students will be introduced to New Media Art, from the digital (as in art projects that use the internet) to video, as well as art activism, environmental art installation, and performance art. Class projects will include in-class group and individual presentations, response papers, blog entries, and art projects.
---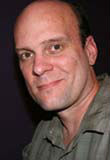 Dave Johnson, Associate Professor, Classics
SIUC has half as many students as it once did. State and federal funding are in decline, and the very concept of public higher education has come under attack in some quarters. This class will make you part of the search to understand SIUC's crisis and suggest possible solutions to it. As a current SIUC student, you have a unique perspective on the strengths and weaknesses of SIUC; you know why you enrolled here, and you are experiencing the pluses and minuses of being an SIUC student. The class will culminate with student group proposals to help SIUC survive and thrive. Groups will present their work not only in class but, in appropriate form, to the SIUC community. Where practicable, we will also invite the public to class sessions featuring outside speakers. This class will give you the opportunity to play a real part in helping SIUC survive.
---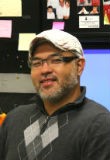 Satoshi Toyosaki, Associate Professor, Languages, Culture and international Trade
Surviving the Atomic Age: Engaging Science Through Humanity
Since people learned how to split an atom, we have been living in the atomic age. We have been using the nuclear technology/ies in various ways, ranging from the atomic bombs detonated over people in Hiroshima and Nagasaki to nuclear power plants and medical radiation. The atomic age changed and continues to change how we live; it has produced a radical era of politicized uncertainty. It is an age filled with stories of survival, such as those of the victims of the atomic bombs and of cancer survivors/radiation therapy patients. This course is, of necessity, interdisciplinary as it reflects upon what is the biggest human created threat to human civilization.  Beginning with survival narratives, we will seek to understand the complex relationship among science, technology, and humanity (or lack thereof), and develop our own peace messages.  In so doing, we will work on creative nonfiction writing "and" auto-ethnographic writing as a means of reflection, analysis, reporting, and representation.
---
Jyotsna Kapur, Professor, Cinema and Photography & Director, University Honors Program
Innovations in Sustainability: Surviving in a Changing World
In a first for University Honors, we will offer a course generated by students.  University Innovation Fellows, Jacob Coddington (graduate student, Master of Business Administration) and Carly Kasicki (majoring in Biological Sciences, French, and German) inititaed this course with advice from with Elizabeth Donoghue (Mentor, UHP).  They are bringing together faculty from various disciplines, including Art and Design, Geoengineering, Environmental Studies, Energy, Policy, Architecture, Media, and Business to consider, in theory and practice, design as a way to conceptualize and find solutions for sustainable living. Weekly meetings will include lectures, discussions, readings and project based work.
---
Other Honors Courses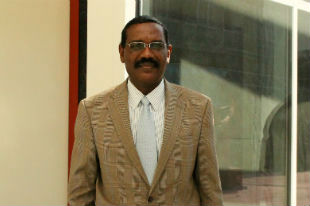 Getahun Benti, Professor, History
Africa and the U.S: From Cold War to the War on Terrorism
How can we analyze US-Africa relations from the Cold War to the current War on Terrorism? What are the strategic interests of the United States in Africa? In an era of globalization, what is the response of Africans to economic, political and security challenges? What is the history of the Cold War and Africa's role in it? What are Africa's contributions to the War on Terror? Are there impacts on local politics and on efforts to build democracy? What countries in Africa are another battleground for war on terrorism?
---
Ed Brunner, Emeritus Professor, English
We begin by examining breakthrough texts from the 1980s that reposition the superhero narrative (Watchmen and The Dark Knight Returns), briefly consider origin works from the 1930s to the 1970s, then turn to focus on recent material that stretches the concept in new directions (when superheroes can be immigrants or androids or pregnant, among other qualities). What special conditions make vigilante justice (which is strongly discouraged by the state) not just acceptable but honorable? Which elements in this storytelling make us take seriously the superhero product, designed as it is for commercial appeal and identifiable branding? Why is a secret identity such a large component of the superhero narrative? When superheroes present themselves as members of a group alliance, why are outsiders and marginal figures so often important to the formation of these social units? And finally, who is ready to answer the question that critic Gerald Early has asked: "Has anyone tried to present what a woman would consider heroic action?"
---

Dave Gilbert, Associate Professor, Automotive Technology
History and the Evolution of the Automobile
What are the origins - historic, economic, political, technological - of the US automotive industry? Why did it go the way it did? What were the dreams, the ingenuity and inventions of the pioneers that have been submerged in history? What are the founding ideas that have now come to the forefront in recent vehicle design? How can this history offer solutions for the future? This class will include at least one trip to an area automotive museum.
---

Dong Han, Associate Professor, Journalism
How to Think About Intellectual Property
Is the creative process individual, social, or both? What exactly is the target of current intellectual property (IP) regulation - is it to regulate the producers or consumers of knowledge? Can knowledge be considered private property? Who are the beneficiaries of IP - Authors/artists, or corporate interests?
---
  
Grand opera is in many ways the 19th century equivalent of movies today, bringing together music, drama, staging, lighting, and special effects. This course will be team taught by Edward Benyas, Music Director of the Southern Illinois Symphony and Music Festival, and Walter Metz, Professor of Film Criticism at SIUC and host of "SIU Reviews" on WSIU Radio. Students will watch and thoroughly study eight operas: by Mozart, Rossini, Donizetti, Bizet, Verdi, Wagner, Puccini and Bernstein, learning synopses, musical motives and structure, and gaining a basic musical appreciation of some of the greatest operas ever composed. What does it mean to study opera as a high art form, when it once was a popular form? How does that shift allow us to think about our own popular culture-film and television-in the early 21st century?
---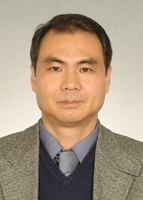 Competition and Cooperation in the Global Political Economy of Food
Is the global food system up to the challenge of increasing food production by 70 percent to feed 9 billion people by 2050? Has our planet reached its ecological limits in increasing food production? Should we use tropical rainforests to increase food production? How can we lift nearly one billion people out of food insecurity/hunger? How do we end the inequality in access to nutritious foods across and within countries?
---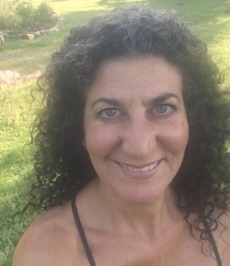 Yoga for Harmonious Living 
Healing begins from a state of relaxation. This statement is deceptively simple and incredibly profound. As a society, we are far from relaxed. We normalize stress and glorify sleeping less; we value productivity over life quality and balance. This course introduces students to the practice and study of Yoga as a way to create and sustain a lifelong practice of self-awareness and healthy living. We will practice and study yoga postures and philosophies, including Hatha Yoga sequences for balance and renewal; The Yoga Sutras, emphasizing the Yamas (moral restraints), and the Niyamas (moral observances); and Eastern anatomies and applications for holistic health, such as the Koshas and the Chakras; and centering tools of breathing and meditation.
---