Honors Events - Archive
Main Content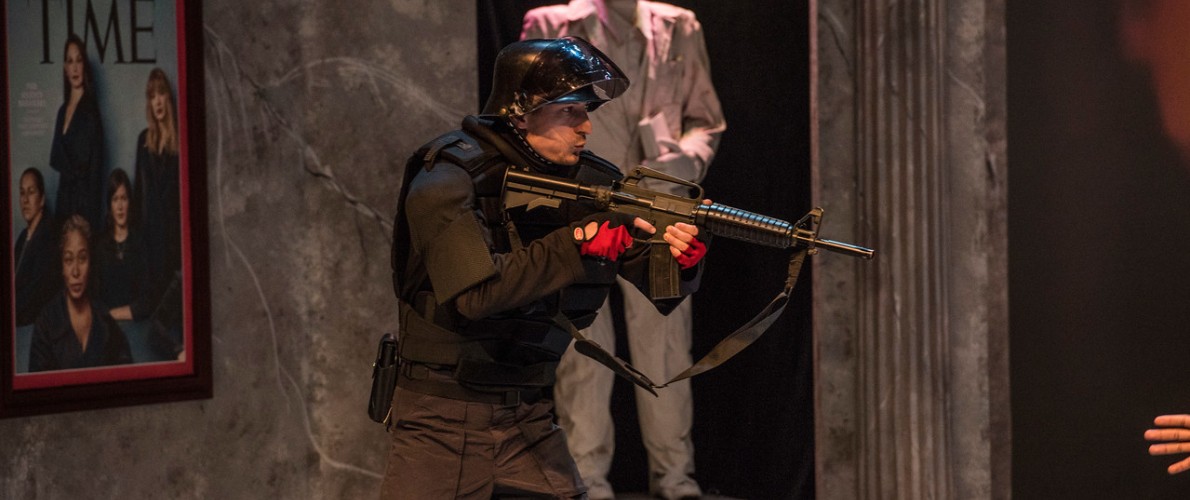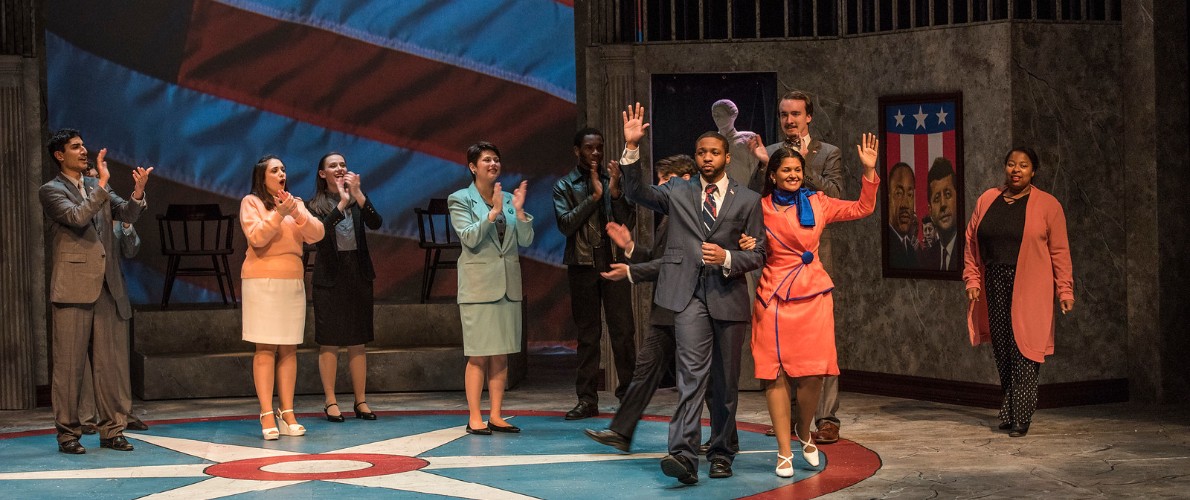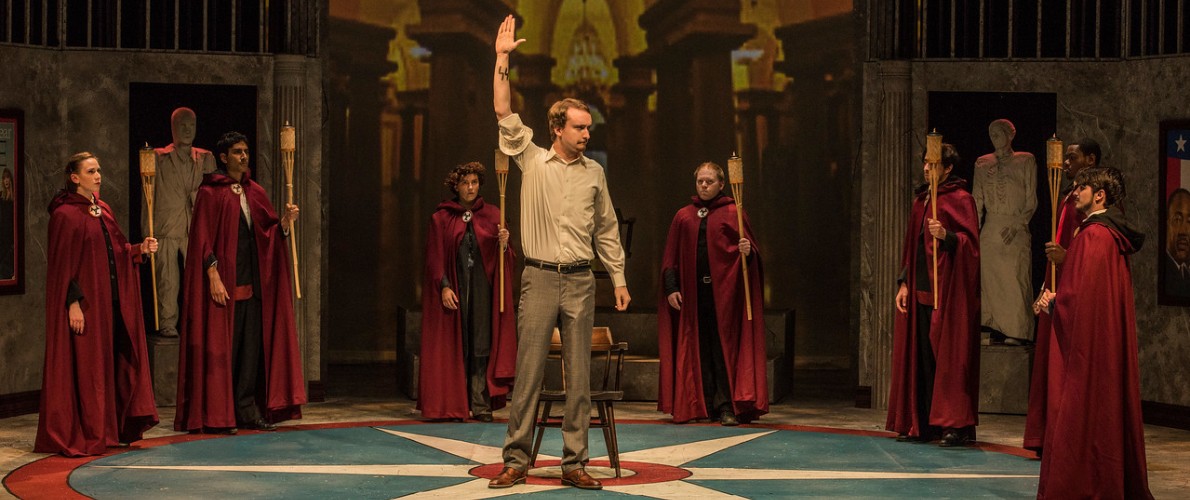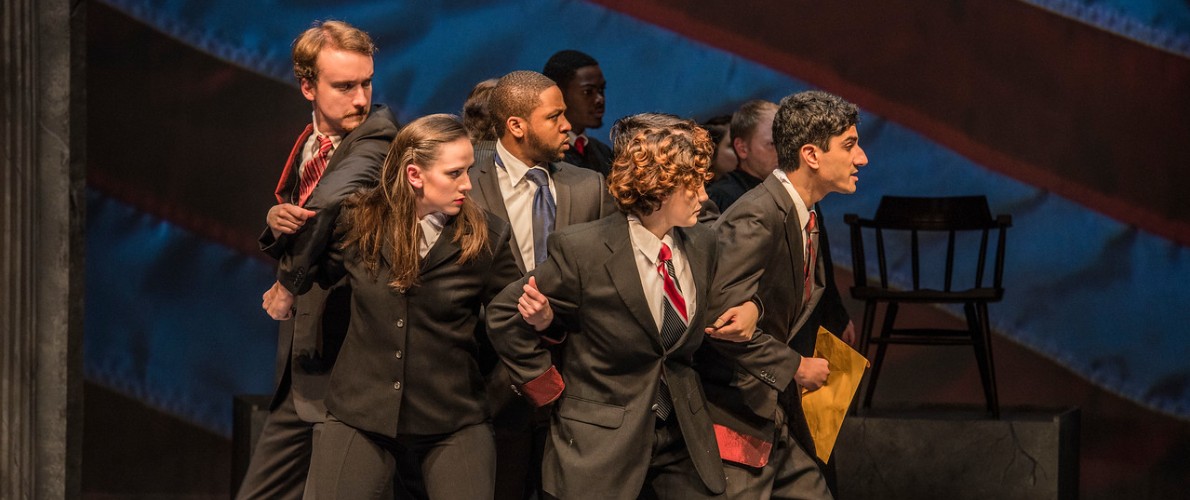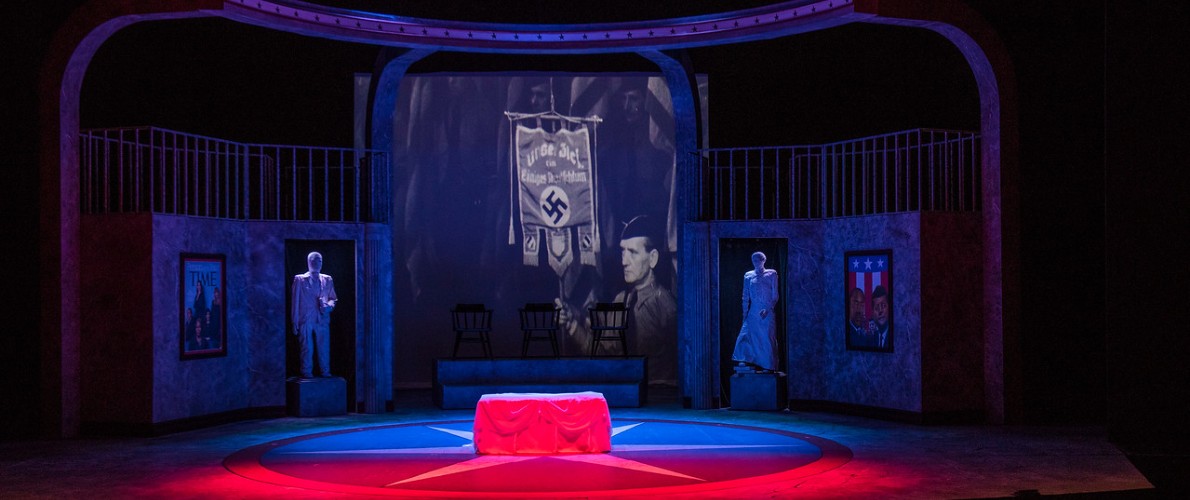 Past News and Events:
Spring 2020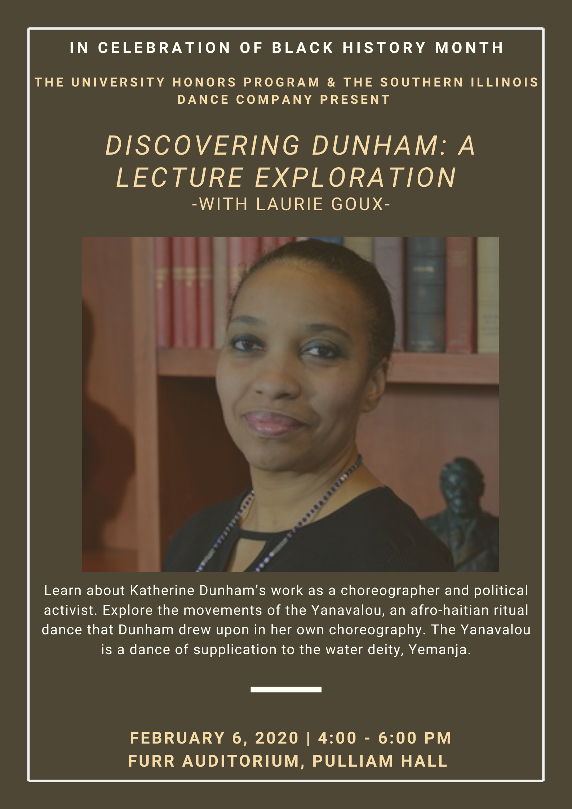 Discovering Dunham: A Lecture Exploration with Laurie Goux  In celebration of Black History Month,  Laurie Goux will give a lecture-exploration, in which she will speak about Katherine Dunham's work as a choreographer and political activist and explore the movements of the Yanavalou, an Afro-Haitian ritual dance that Dunham drew upon in her own choreography.
Thursday, February 6th, 4-6 PM, Furr Auditorium 
---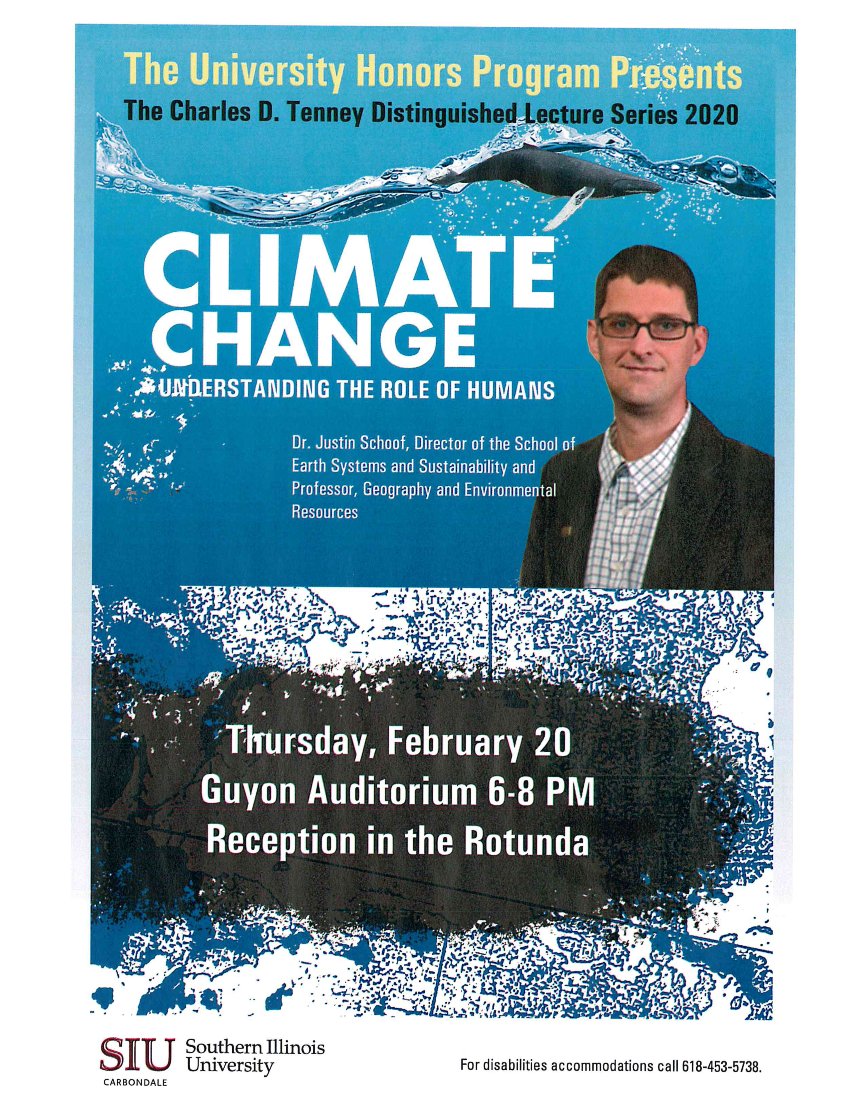 The Tenney Distinguished lecture, Climate Change: Understanding the Role of Humans will be delivered by Dr. Justin Schoof, Professor Geography, Director, School of Earth Systems and Sustainability. Read more
Thursday, February 20th, 6-8 PM, Guyon Auditorium
Did you miss the lecture, check it out here!
Tenney Lecture 2020 Climate Change from Saluki World on Vimeo.
---
Breaking News February 20, 2020:  Interim Chancellor John Dunn signs the Second Nature Climate Commitment.  This would not have happened today without the engaged leadership of students on campus and the Sustainability Office. There are four Honors students standing behind the Chancellor in this picture! Thank you, Gage Mofield, Cecilia Albert-Black, Carly Kasicki, Kirsten Gard. And, not pictured -- Jacob Bolton and Grant Depoy.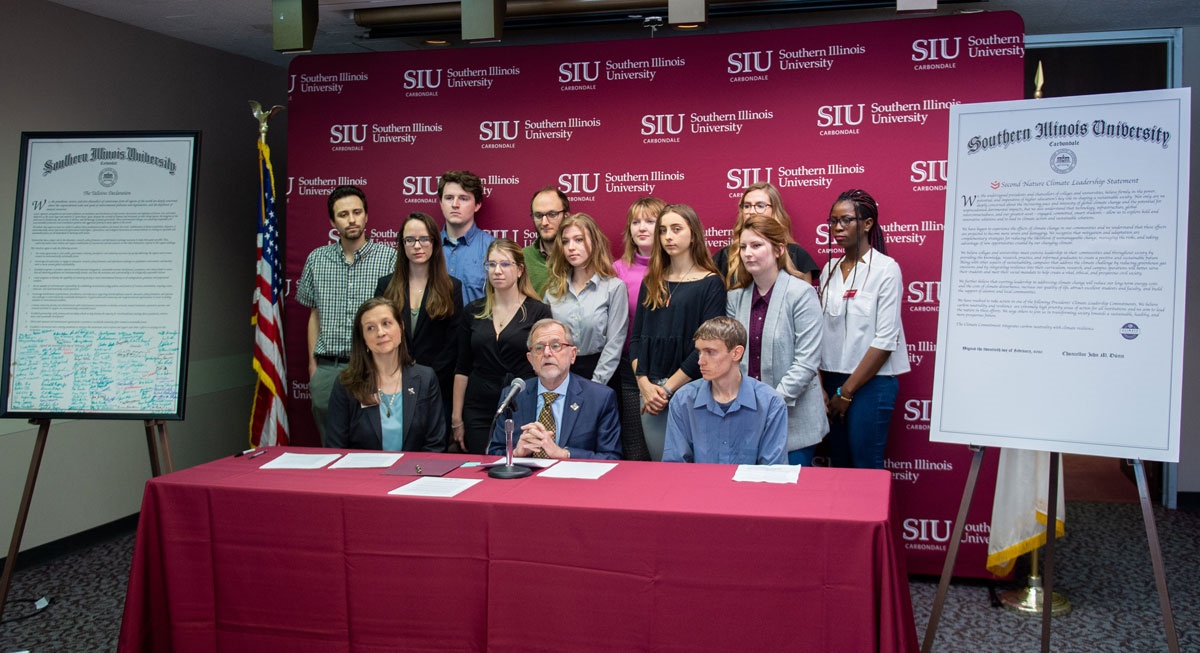 ---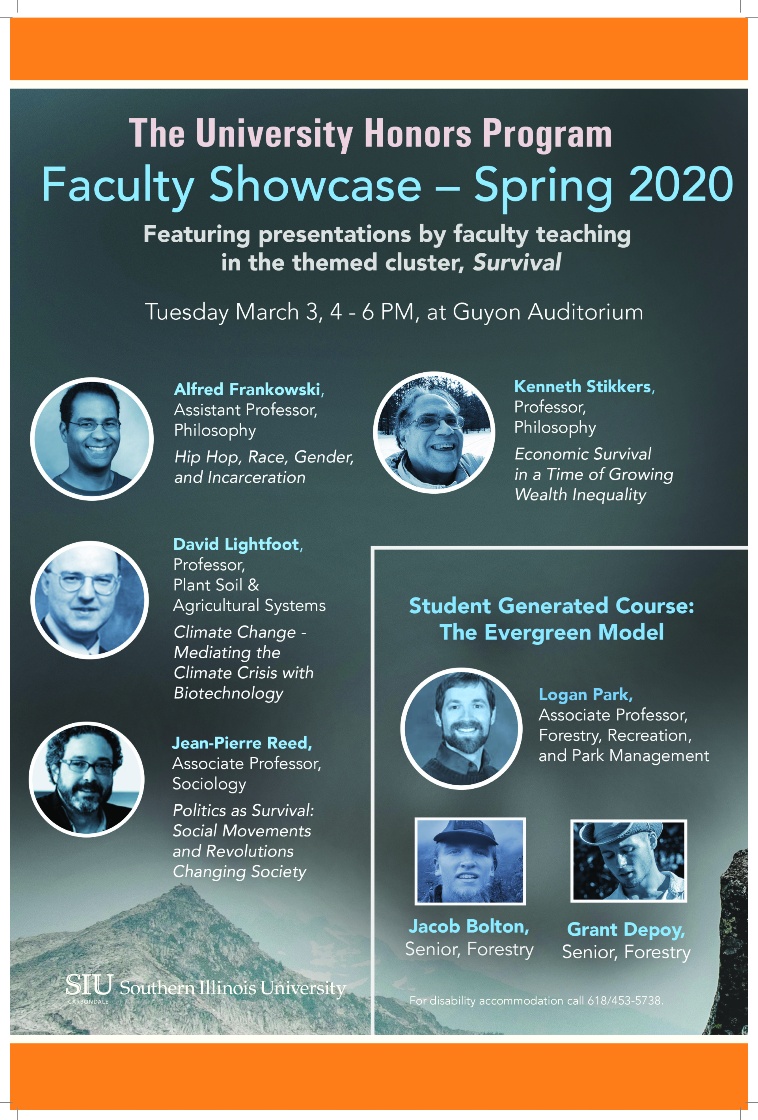 Survival Cluster Faculty Showcase:  Dr. Kenneth Stikkers (Professor, Philosophy); Dr. David Lightfoot (Professor, Plant Soil and Agricultural Systems); Dr. Logan Park (Associate Professor, Forestry Recreation and Park Management); Dr. Alfred Frankowski, (Assistant Professor, Philosophy); and Dr. Jean-Pierre Reed (Associate Professor, Sociology) will present on their research-teaching in relation to the year's theme, Survival. Read more
Tuesday, March 3rd, 4-6 PM, Guyon Auditorium
---
---
Fall 2019

Survival Cluster Student Showcase:   Survival and the Arts (Professor Laurel Fredrickson) is having a showing of Ai Weiwei's film Human Flow December 5th at 6PM In Morris 724. Innovations in Sustainability (student-generated by Carly Kasicki & Jacob Coddington); Forests and Humans (Professor Cade Bursell); and Survival Stories (Professor Pinckney Benedict) will showcase work and make presentations, December 6th from 5:30-7:30PM in the Morris Library Guyon and Rotunda.
December 5th and 6th, 2019
---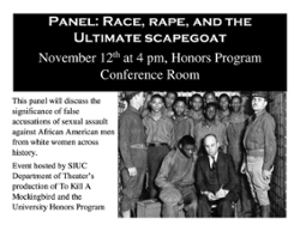 Race, Rape and the Ultimate Scapegoat:  In anticipation of the Department of Theater's production of To kill a Mocking Bird. Written by Harper Lee and Directed by Segun Ojewuyi,  the Honors Program hosted a discussion featuring Dr Jyotsna Kapur (Professor, Cinema and Photography), McCall Logan (MFA Student in Playwriting, Instructor, Women, Gender, & Sexuality Studies), Caleb R. McKinley-Portee (PhD Student in Communication Studies, Representative for Africana Studies), and Victoria Estes (Theater Undergraduate studying Dramaturgy and Playwriting).  The title of the panel was taken from Tracey Owens Patton and Julie Snyder-Yuly, Any Four Black Men Will Do: Rape, Race, and the Ultimate Scapegoat, Journal of Black Studies, Vol. 37, No. 6 (Jul., 2007), pp. 859-895
November 12th, 4-6 PM, Morris 112
---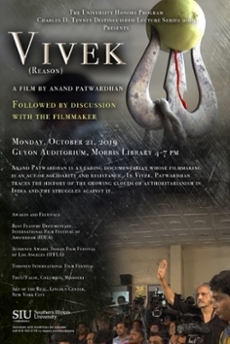 The Charles D. Tenney Lecture, Fall 2019 features a film screening and discussion with the filmmaker.  Anand Patwardhan will screen Vivek/Reason a documentary  epic which traces the rise of authoritarianism in India and resistance to it. A rare opportunity to meet one of the world's leading documentary filmmakers and experience the power of cinema as the maker and keeper of history on the side of struggles for democracy and justice.  In the press

October 21st, 2019: Screening and discussion 4:00-6:00PM, to be followed by a reception; Guyon Auditorium, Morris Library. 
A Review of Reason by Jyotsna Kapur in Jump Cut, No. 59, Fall 2019
---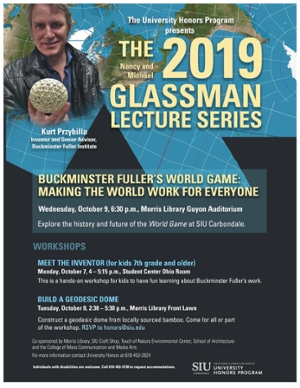 The Nancy and Michael Glassman lecture will be delivered by Kurt Przybilla, a celebrated inventor and educator, known for his media-based interactive projects that teach children complex math principles. He is particularly known for his invention of "Tetra Tops," the world's first spinning top with more than one axis of spin, featured in the New York Times and the Smithsonian Institute.
Przybilla will speak on Fuller's "World Game," a concept that Fuller proposed in the 1960's here at SIUC as  "…a tool that would facilitate a comprehensive, anticipatory, design science approach to the problems of the world." 
October 9th, 2019: Guyon Auditorium in Morris Library on Wednesday, 6:30 p.m. - 7:30 p.m., followed by a reception.
October 8th, 2019: "Build a Geodesic Dome" Join  Kurt Przybilla, in constructing a geodesic dome from locally sourced bamboo in the Morris Library quad from 2:30 p.m. until 5:30 p.m.   
October 7th, 2019: Meet the Inventor Workshop. Przybilla will conduct a workshop with 6th, 7th and 8th graders on geometric construction, 4-5:15, Student Center Ohio Room. 
---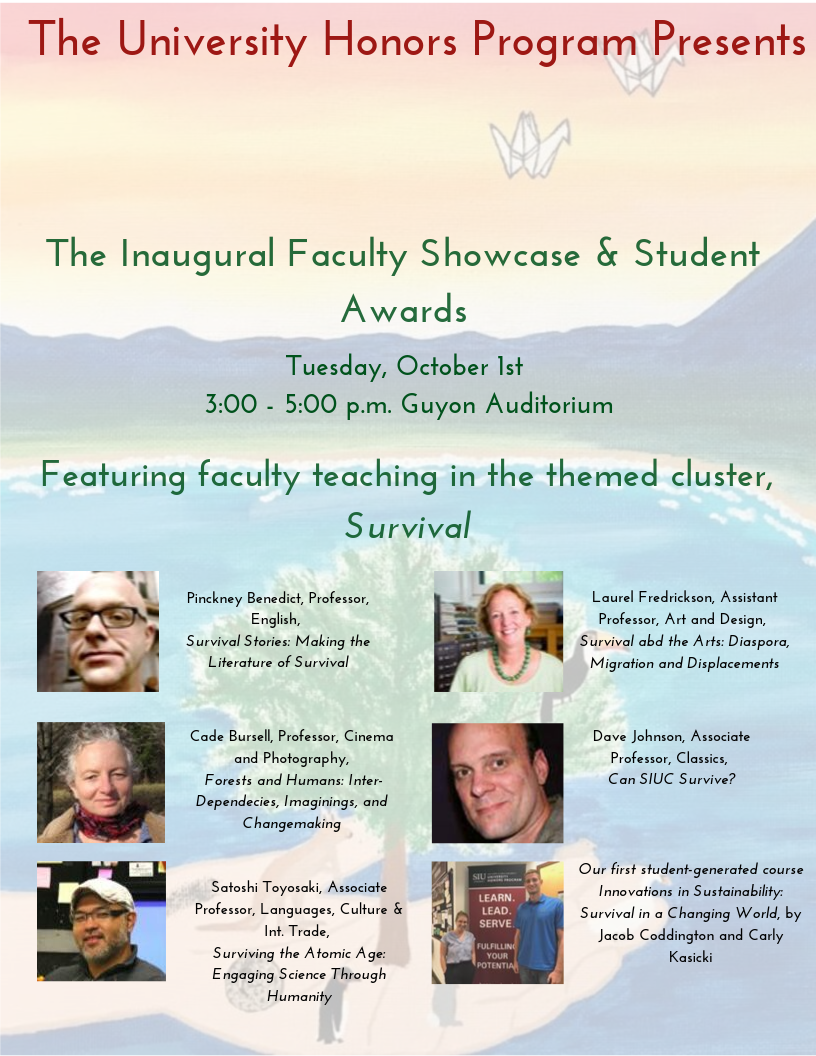 From Fall 2019, some University Honors Seminars have been organized around a themed cluster.  Our Fall 2019-Spring 2020 theme is Survival. The Inaugural Faculty Showcase and Student Awards ceremony highlights students on their accomplishments, as well as provides faculty with the platform to share what their students are studying throughout the semester; including our first student generated course.
October 1st, 2019: Inaugural Faculty Showcase and Student Awards, 3:00 pm until 5:00 pm, Guyon Auditorium in Morris Lirary 
---
The University Honors Program collaborates with campus colleagues to celebrate a month around Labor and Art. From August 29-September 27, there will be poetry reading, presentations, screenings, and an art exhibit.  Check it out here
Spring 2019
Celebrating the 50th anniversary of Buckminster Fuller's Operating Manual for Spaceship Earth legacy:
February 5-9, 2019: 
The Honors Program collaborated with MCMA, Morris Library, Sustainability Studies, School of Architecture, and two RSOs—Sense and the Honors Assembly  to organize the First Tenney Lecture of 2019 on Buckminster Fuller, especially honoring the 50th anniversary of the publication of his Spaceship Earth; a work he wrote on our campus.  In fact, the Foreword to the book was written by Professor Charles Tenney.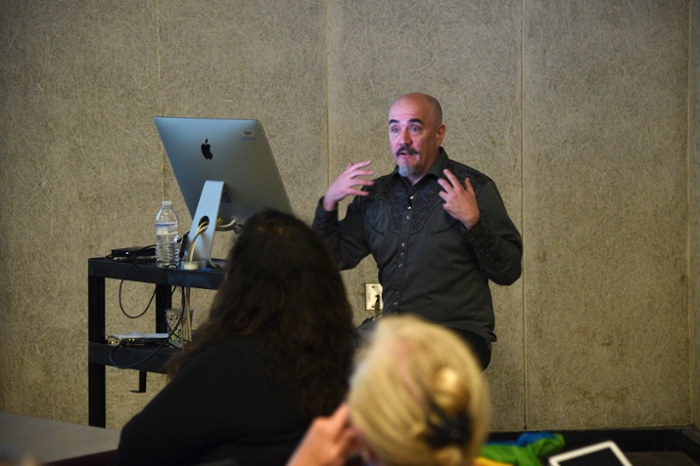 Our main guest for the Buckminster-focused Tenney Lecture is David McConville, a media artist, researcher, and educator who serves as the Chairperson of the Buckminster Fuller Institute and is co-founder of Spherical, an integrative design and research studio based in Oakland, CA.  Recording of David McConville's Lecture, An Invisible Revolution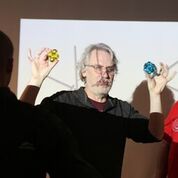 Kurt Przybilla, from the Buckminster Fuller Institute conducted a workshop, "The Geometry of Thinking."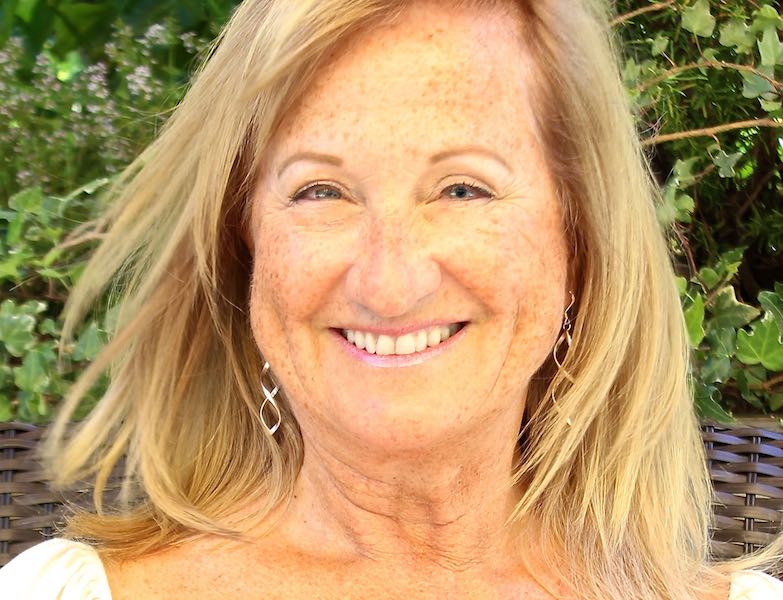 Patricia Ravasio, who wrote The Girl from Spaceship Earth joined us as well, introducing Fuller's ideas to students on campus.
A Month of Julius Caesar:  April -May 4, 2019: 
In conjunction with SIUC's Theater Department's production of Julius Caesar, Professor Avrahm Oz will deliver the keynote address.  But, we have a month long set of activities planned in collaboration with the Departments of English, Cinema and Photography, Languages, Culture and International Trade and the Classics Club. 
April 9th – May 5th, In collaboration with the Colleges of Librarl Arts and Mass Communication and Media Arts; Morris Library; Departments of English, Classics, Cinema and Photography; and three RSOs—the Africana Theater Lab, Classics Club, and the Honors Assembly. 
Julius Caesar has captured the popular imagination again today. Segun Ojewuyi (Professor, Department of Theater) interprets Julius Caesar, with the working tagline "the audacity of hate" and Avrahm Oz (Professor Emeritus, Theater, University of Haifa and the Tenney Distinguished Speaker) takes his cue from Brutus, to deliver the lecture, Fashion it thus:  The battle of narratives and political assassination.  Both bring home the contemporary relevance of Julius Caesar and  challenge us to think about the compelling power of hate, fear, friendship, and betrayal in politics and our own complicity in it.
Film screening (Julius Caesar, 1953), opera singing, and discussion led by Professors Walter Metz (Cinema and Photography), Anne Fletcher (Theater), Mont Allen (Classics), and Patrick McGrath (English).  A surprise addition was Briana G. Sitton, who is pursuing an MFA in the School of Music, singing from Giulio Cesare (1724), the opera by George Frideric Handel.  Hosted by the Classics Club.  April 9, 6:00-9PM, Faner Auditorium Read More
Caesar and Classics Trivia and Role Play Night:  UHP Conference Room (Morris 112), Monday, April 22nd from 5-7 PM. Light Refreshments provided by the UHP.
The Charles D. Tenney Distinguished Lecture:  Fashion it Thus: The Battle of Narratives and Political
Assassination by Dr. Avraham Oz, Professor Emeritus of Theater at the University of Haifa, Israel. May 1st, 2019 at 4:00 PM.  McLeod Theatre, Free and open to the public, Reception to follow.  Read more
Caesar Salad & Julius Caesar: A Final Dialogue:  Friday, May 3rd from 12:30-1:30 PM, Honors Conference Room (Morris 112).  Come enjoy a bowl of Caesar Salad and talk-back with Professor Oz. 
Show-times for Julius Caesar (Directed by Segun Ojewuyi):
Honors Student and Highschooler Matinee Special: May 2nd, 2019 at 10:00 AM.  Free for  UHP Students.
Other show dates:  May 2nd, 2019 – May 4th, 2019 at 7:30 PM.  Sunday Matinee, May 5th, 2019 at 2:00 PM.
Translating Shakespeare, Pre-show lecture by Avrahm Oz:  Sunday May 5, 1:00 PM.  The Christian H. Moe Laboratory Theater, Communications Bldg.
---
Our students do us proud at the Honors Council of Regional Illinois Conference, February 2019.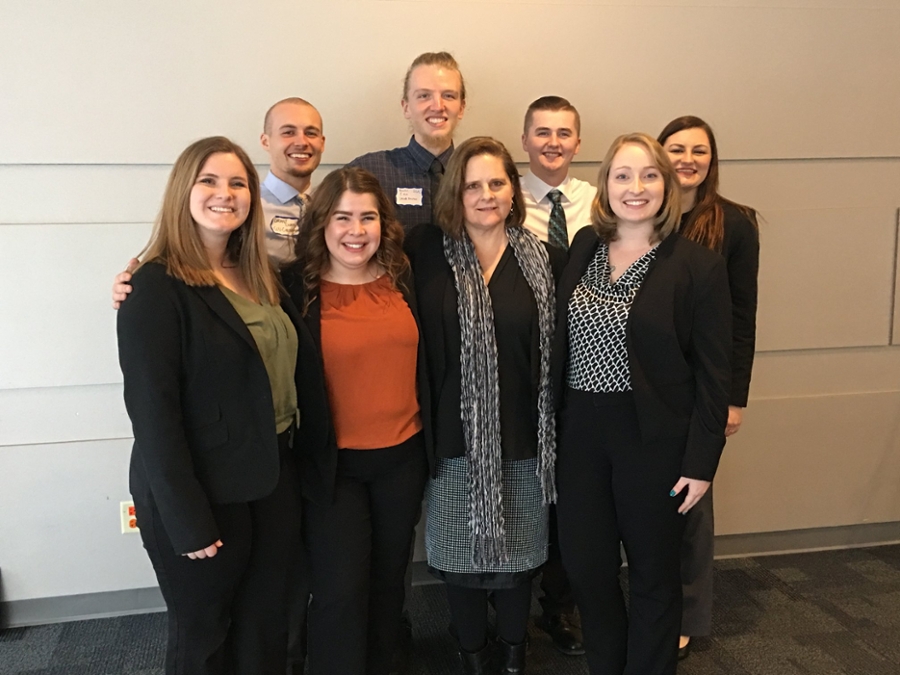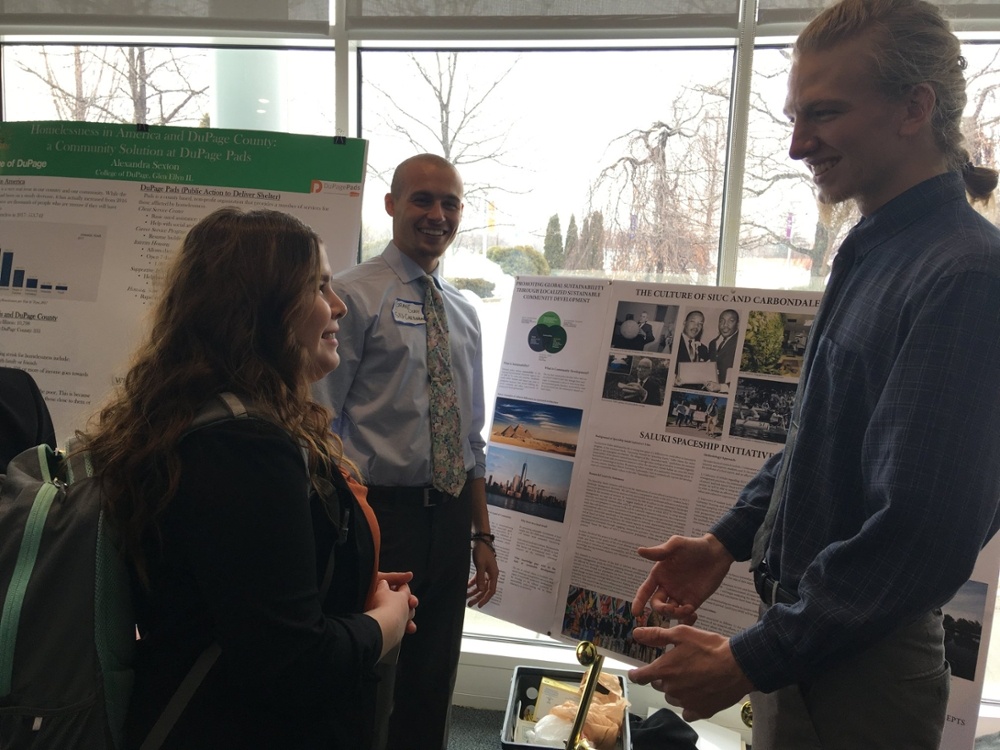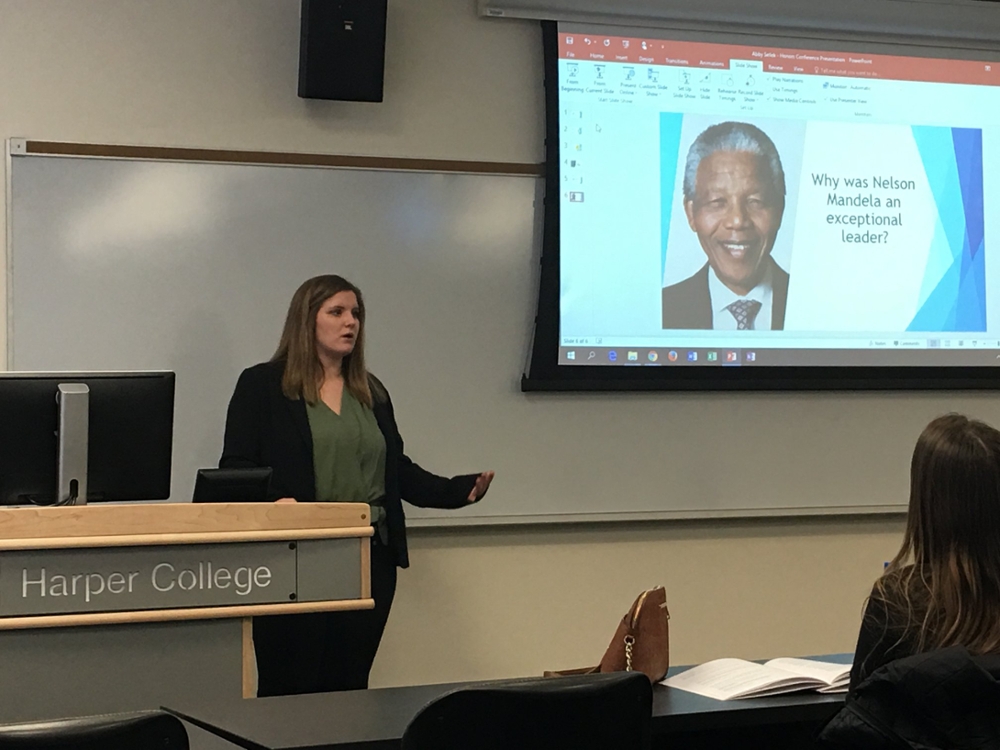 Back Row: Grant Depoy, Jacob Bolton, Adam White, Jessica Jurak
Front Row: Abby Sellek, Rachel Stuckel, Dr. Melinda Yeomans (Associate Director, UHP), Emily Buice.
Presentation titles:
Grant Depoy and Jacob Bolton, The Saluki Spaceship Initiative: Evergreen Model
Jessica Jurak, Improving Early Detection of Cancer Using Laser Ablation-Resonance Enhanced Photoionization Mass Spectrometry (LA-REPMS)
Adam White, Recent Advances and Discoveries in RNAi Technology
Abby Sellek, Insights for Developing Millennial Leaders: How to Cultivate Character and Inspiration
Emily Buice, From Foreign to Familiar: Mac & Cheese's Journey to America's Comfort Food
Rachel Stuckel, Spanish/English Bilingualism in the United States: How Cultural Awareness and Education Could Help Latinos Form a New Identity
"Having the opportunity to travel with a group of intelligent and kind Honors Program affiliates was inspiring, fun, and helpful!  I had fun interacting with students with diverse interests that all coalesce into aiding humanity and Earth.   Happy to be here!"
Jacob A. Bolton