Our Alumni
Main Content
Thank you for sharing your journey with us. We wish you every success in your future endeavors!
Our 2021 Graduates: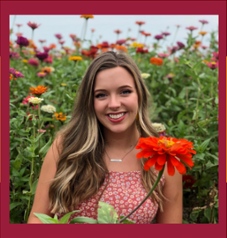 Maggie G. Ratcliff: B.S. in Behavior Analysis and Therapy with Minor in American Sign Language

"After graduation, I will be working at an Autism Clinic as a Behavior Technician. In the fall, I will return to SIU to start my graduate degree, also in Behavior Analysis and Therapy."
---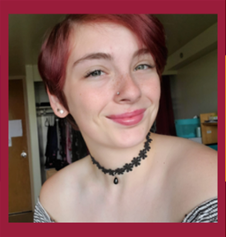 Sarah A. Doris: "After graduation, I have a job lined up at a doggy day camp and lodging center. After I gain the necessary experience, I plan to open my own animal rescue one day." 
---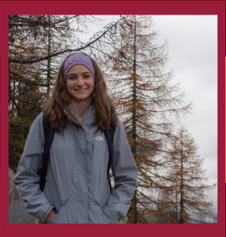 Sarah M. Hagen: "Hi, I'm Sarah and I'll be graduating this year with a B.S. in Physics and a B.A. in French. I'm spending my last year of undergraduate studying in Lyon, France, before starting a Physics Ph.D. at the University of Illinois Urbana-Champaign in August."
---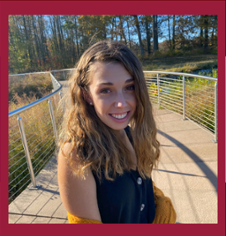 Allison T. Morey: B.F.A in Art with Minors in Classics & Marketing
"My plan after graduation is to stay in the Southern Illinois area and work as a designer."
---
Sarah K. Mcintyre: B.S. in Animal Science with minor in Chemistry
"I'll be attending Purdue University pursuing a Doctor of Veterinary Medicine degree, Class of 2025!"
---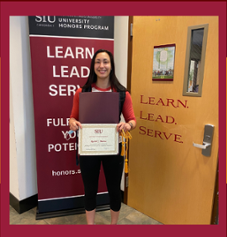 Rachel C. Mieritz: B.S. in Civil Engineering specialization Environmental Engineering
"After graduation, I plan to work as a staff engineer at an environmental consulting firm, Weaver Consultants Group in Naperville, IL. At the firm, I will be helping design engineered landfills for companies like Waste Management."
---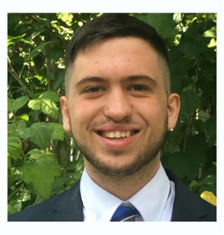 Lucas R. Boles: "My name is Lucas Boles, and I am graduating with a bachelor's degree in Finance & Accounting. After graduation, I will be working as an Advisory Associate at KPMG in St. Louis."