Honors Faculty News
Main Content

Honors Faculty News
2021
Three Honors faculty win University Level Excellence Awards
Dr. Diana Tigerlily, Associate Professor of practice, Women, Gender and Sexuality Studies and University Honors wins the Teaching Excellence Award (non-tenure track). 
Dr. Bobbi Knapp, Associate Professor, Kinesiology is recognized as the Women of Distinction.
Dr. Sandy Pensoneau-Conway, Associate Professor and Chair, communication studies, and Interim Director, Women, Gender, and Sexuality Studies wins the Emerging Leader award.
_____________________________________________________________________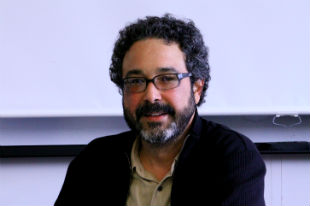 We are proud to begin the new year with a new book by Dr. Jean-Pierre Reed (Associate Professor, Sociology): Sandinista Narratives:  Religion, Sandinismo, and Emotions in the Making of the Nicaraguan Insurrection and Revolution. (Lexington Books, 2020).
Enrique Oltuski, chronicler of and participant in the Cuban revolution once rightly said, "No book can ever convey the greatness of a people in revolt." Jean-Pierre Reed's magisterial life work, Sandinista Narratives:Religion, Sandinismo, and Emotions in the Making of the Nicaraguan Insurrection and Revolution, is destined to be the book against which that claim is measured.

— John Foran, University of California at Santa Barbara
2020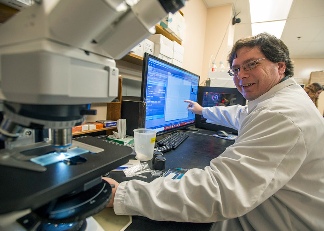 Dr. Hamilton Brehm is part of the SIU team working on testing kits for Covid 19. Read more.
Dr. Hamilton-Brehm leads a team of researchers who have recently isolated a bacterial genus found deep beneath the area formerly known as the Nevada Test Site; a life form that is anaerobic and thrives at hot temperatures. Read more.
Dr. Jeffrey Punske has published, Language Invention in Linguistics Pedagogy (Oxford University Press, 2020).  Coedited with Nathan Sanders and Amy Fountain.
Dr. Walter Metz, Department of Cinema and Photography presented, The Long and the Short of the Romanoffs at the Literature/Film Association Conference. Portland State University; and Television's Liberal Blackface: A Reception-Based Interrogation at the Reception Study Society Conference. Brigham Young University. Provo, UT. September 27, 2019.
Dr. Pinckney Benedict, Department of English, presented, The Page that becomes Immortal: Borges, Homer's Odyssey, and Virtual Reality, at the Annual Classics Symposium at Hollins University in Roanoke VA, October 2019
Jyotsna Kapur, University Honors Program, presented "What is home in a capitalist world? At 7 p.m., Sept. 12, at Southeast Missouri State University's Catapult Creative House in Cape Girardeau. The lecture is part of the university's "After Hours: Conversations on Art and Culture" series.