Student Spotlight
Breadcrumb Navigation
Main Content

The Student Spotlight highlights University Honors Program students for their hardwork, dedication, and passion to Southern Illinois University and the University Honors Program. The students are nominated by mentors, faculty, and/or other students for displaying impressive qualities during their time in the University Honors Program. These students particiapte in various activites including RSO's, research, volunteer opportunities, internships, and many more while doing great work in the classroom. They are an essential part of SIU and the UHP! 
Current Student Spolight: Elyse Hickey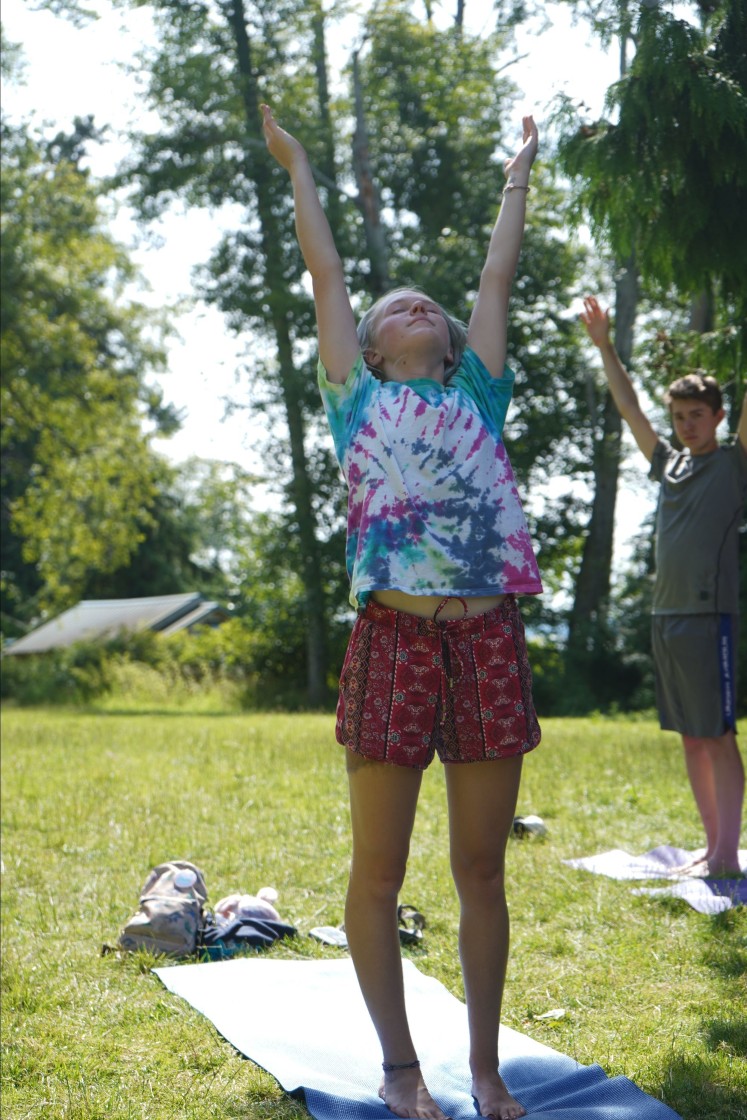 Elyse Hickey is a senior at SIUC, pursuing a Zoology - Philosophy double major, with a minor in Art Education. She is also a certified yoga instructor. During the school year, Elyse volunteers as an educator for the Saturday Young Artist Workshop program, which offers art classes on weekends to local youth.  She spends her summers working as an Art's and Earth camp counselor at Camp Orkila, on Orcas Island, off the coast of Washington State. Here she leads lessons and activities in various forms of art, archery, yoga, forest ecology, and marine biology. In her free time Elyse likes to explore the outdoors and to artistically manifest the energies she encounters.
Fall 2019 - Spring 2020 Student Spotlights

Sarah Dintelmann is currently a senior double majoring in Crop, Soil, and Environmental Management and AgriBusiness Economics. Sarah is involved in numerous organizations including Agronomy Society, Alpha Gamma Delta, and is currently serving on Agricultural Student Council and the Agbassador team.

Sarah is an Undergraduate Researcher in the Department of Plant, Soil, and Agricultural Systems under Weed Scientist, Dr. Karla Gage. They are working on a 50-year study that looks at the interactive effects of tillage and fertility practices on weed communities and the weed seedbank. Most of Sarah's work has been conducted in the greenhouse to evaluate the weed seedbank. She has had the opportunity to present this work at various poster contests as well as extension events to share this work with farmers across Southern Illinois.

Sarah has had 3 internships over the course of her college career. Her first internship was at the SIU Belleville Research Center. Her second internship was with Syngenta Golden Harvest as a Developmental Sales Intern in Southern Illinois and Southern Indiana. This past summer, Sarah relocated to Raleigh, North Carolina, where she was a Sales Development Associate with BASF Agricultural Solutions. She got to learn about new crops such as cotton, peanuts, potatoes, and even clary sage (pictured).

After graduation, Sarah hopes to enter a trainee position with a large chemical/seed company and learn how to manage an effective sales territory, where she can help growers make the best financial and agronomic decisions for their operations. Great work! SIU and the UHP are proud to have you!

---

Justin Grady is currently a senior in Mechanical Engineering with a minor in Mathematics. Justin spent his summer working for Boeing in Huntsville, Alabama and New Orleans, Louisiana as a flight system avionics intern. At Boeing, Justin was working on the NASA Space Launch System Rocket which will be used to return humans to the moon by 2024 and eventually take the first humans to Mars. While in New Orleans, Justin was able to assist in the installation and testing of electrical systems on what will be the largest single-stage rocket component in history. 
 
At SIU, Justin has been involved with the Saluki Formula Racing team that designs and builds an F1 style race car from scratch. He looks forward to taking the vehicle to competition this spring. He is also serving this year as the Engineering Student Council President. Justin looks forward to pursuing a career in the aerospace industry. He would like to thank all of the friends and faculty at SIU that have supported him over the past three years. Amazing work, Justin! SIU is proud to have you!

---

Connor Eigelberger is a high achieving mechanical engineering major, with a minor in mathematics. In his future, he desires to lead his own engineering firm. In both the classroom and off campus, Connor has been very busy. Currently, he is in Jacksonville, Florida working as the Brewery Engineering Co-Op, for Anheuser Busch where he will remain throughout the fall semester. Previously, he has interned for Architectural and Industrial Project Management firms in St. Louis, Missouri and Aspen, Colorado. The vast variety of skills he was able to develop through these opportunities have guided him in becoming a well-rounded engineer. On campus, Connor is an active member of the Leadership Development Program, a nationally recognized organization that strives to create the next generation of S.T.E.M. leaders. Aside from this, he also routinely volunteers for the Boys and Girls Club in Carbondale and T.A.S.K.S. in his home town of Fenton, Missouri.

---

Jadin S. Tanner is currently a senior pursuing his degree in Civil Engineering. In addition to engineering, he is also deeply interested in surveying. Thus, he is also currently attending Parkland College's Certificate of Land Surveying program - a required experience needed to test for the Professional Land Surveyor and Professional Engineer exams. While at SIUC, he would like to complete research that involves water/waste design or ground motion research. Jadin is employed at John H. Crawford and Associates, a Civil Engineering and Professional Land Surveying firm. He recently received the IPLSA Foundation Scholarship at the IPLSA 2019 Banquet. In addition to  this, he has also received the Elliot/Wittenborn Scholarship through the Williamson County Farm  Bureau and, most recently, both the Mid-Illinois Concrete and Excavation Scholarship and the Home Builders of East Central Illinois Scholarship through the Parkland College Foundation. In doing this, he looks to enter the work force as a valuable employee that can work tandem in both surveying and engineering, reducing the need for outside aid on projects. Good luck with everything, Jadin!

---

Fall 2018 - Spring 2019 Student Spotlights

Luis Prado is spending his summer updating GIS data for the Williamson County 911, with the goal of increasing the efficiency and effectiveness of local first responders.  Read more

 

 

---

Jacob is a Physiology major with aspirations to go to medical school.  He is very active around campus. Jacob is the president of the Student Leadership Honors Society, secretary of the National Society of Collegiate Scholars, and the VP of Outreach in the Honors Assembly.  He is also a research laboratory assistant under Dr. Kyle Plunkett, where they work on improving longevity of materials in solar energy storage. Jacob also volunteers at different homeless shelters and animal shelters, such as the Wright Way Animal shelter, and he is a volunteer youth basketball coach.  Recently, he has turned his passion to teach basketball into his own small business called The Swish Factory.  Jacob will also shadow abroad on a medical fellowship in Italy this summer.

---

Kenzie Krei is a junior majoring in Political Science-Pre Law with minors in Philosophy and Psychology. She is from Metamora, IL (just outside of Peoria). She is the Vice President of Academics and Research for the Honors Executive Board; an active member of the Paul Simon Ambassadors/Exec. Board; Political Science Ambassadors; TheHonors Assembly; and the Student Leadership Honors Society. Furthermore, she has participated in the Professional Development Leadership Association, Students Today Leaders Forever, Conversation Partners through CESL, and the Pre-Law Scholars Program. In addition, Kenzie works at the Paul Simon Public Policy Institute on campus, as a referee for youth basketball back home, and as a waitress at Steak 'n Shake during breaks from school.

---

Sterling Blonigen is a senior majoring in chemistry, and is considering a minor in psychology. She plans to graduate with a bachelors in chemistry before going to pharmacy school at Southern Illinois University Edwardsville. Sterling studied in a dual credit program at Southwestern Illinois College, and graduated high school with two associate degrees. She played three instruments in high school, was the first chair tuba, and did volunteer work in her community. She decided to continue volunteering by joining SIU's University Honors Program. During fall of 2018, she was elected Vice President of Cultural Experiences and Diversity in the Honors Assembly.

 

 

---

Lauren Waitt is a Psychology major in her third year at SIU. She has thoroughly enjoyed being in the University Honors Program since her freshman year and currently serves as the Vice President of Operations of the Honors Assembly. She is also a member of Alpha Gamma Delta, in which she currently serves as Director of Communication and has served as Director of Membership.

 

 


 

---

Garrett Watts is a senior studying civil engineering with a minor in mathematics. During his time at SIU, he has served as secretary, president, and vice president of Engineers Without Borders – SIUC, an RSO that is working on a project to supply a small community in Bolivia with clean drinking water. He has also served as president of Circle K of SIUC, a youth-centered service organization dedicated to helping people in the local community. For the past three years, he has been involved on the design team for the SIUC Steel Bridge Team. 

 

 

 

---

Jessica Jurak is a junior studying physics with a biomedical specialization for a pre-medical track with minors in Spanish, mathematics, and chemistry. Her end goal is to one day be a surgeon, however she is not sure if she will be a general surgeon or continue with a specialization.

In the physics department, Jessica has been doing volunteer research in the Laser Physics and Optical Spectroscopy Lab with Dr. P. Sivakumar since October 2017, and has presented posters on several occasions, recently including the 2019 HCIR Student Symposium. Also, this past summer, Jessica participated in the Summer Program for Undergraduate Research (SPUR) at the Medical College of Wisconsin, and worked alongside Dr. Michael Lerch in the biophysics department. At SIU, she is a member of the McNair Scholars Program, and through the McNair Summer Research Institute (SRI), Jessica will be continuing her research titled, "Improving Early Detection of Cancer Using Laser Ablation-Resonance Enhanced Photoionization Mass Spectrometry (LA-REPMS)" with Dr. Sivakumar.

---

This is Isabel Yunker, a Sophomore here at SIU studying Microbiology, with minors in Chemistry and Neuroscience. Isabel has tried to get as involved as she can during her short time here at SIU, and it has really paid off! She founded the RSO Pause for Paws during her first semester on campus, with the intention to provide a form of stress relief for students while also helping out the homeless pets of the community.Besides Pause for Paws, Isabel is also involved in the Student Leadership Honors Society and the Microbiology Student Organization. She is also getting started on becoming involved in Dr. Bethany Rader's research lab, where she will be participating in an individual project that includes identifying a specific enzyme that allows a host, such as a leech in the genus Helobdella, to cooperate with the commensal bacteria in their microbiome.

 

---

Clair Bammann is a senior studying Civil Engineering with an Environmental Specialization and an Environmental Studies minor. Throughout her time at SIU, she has been dedicated to Engineers Without Borders (EWB) and the Southern Illinois Dance Company (SIDC). She served as the President of SIDC for one year and through that experience gained confidence in being a leader while also doing something she has done since she was a little girl. She was also given the opportunity to serve as Project Lead for EWB during 2018 where she got to plan and lead a trip of 6 engineers and engineering students to Janco Marca, Bolivia.

 

---

Kate Forer is a sophomore studying Painting, Sculpture, and Art History. Kate is fascinated with contemporary art and aspires to make a place for herself and her work in the current art world. Kate's work is often obsessive and meditative in nature, focused on the repeated production of similar units and how these units can be arranged. She considers this process a commentary on both chemical/biological structures (replicating cells, molecules, organisms) and also social structures (mimicking the behavior of people in large groups). Currently, Kate is spending the most time working with post-consumer cardboard and cast metal. She received a REACH grant and Tedrick Fellowship for this school year to explore modular construction in a variety of materials with her faculty mentor, Carey Netherton. Other activities Kate has enjoyed this year are volunteering with the Murphysboro Food Pantry and framing art for the For Kids' Sake Art Auction. Kate's work has been accepted into shows in New York City, Cleveland, and Cape Girardeau as well as art shows at SIU, and one of her pieces will be exhibited at a paper-themed art show in Maryland this spring.

---

Riley Wagner is a Junior studying Computer Engineering with minors in Mathematics and Computer Science. While his majors definitely suggest that he is passionate about very technical fields, his true passions outside the classroom lie in his love for music. As someone who has played music for as long as he can remember, Riley always seemed to find himself playing the euphonium or trumpet in some sort of ensemble, or jamming with some friends on his bass guitar. Riley has played in almost all of the bands on campus including the Wind Ensemble, the Pep Band, and Marching Salukis. In the summer of 2017, he spent the summer traveling the country and performing with the World Class Drum and Bugle Corps, The Phantom Regiment. Since Riley's freshman year, he has also been an active member of Phi Mu Alpha Sinfonia, a national men's music fraternity with a chapter here on campus. Last summer, Riley interned at Cummins Inc., a diesel engine manufacturer, as an Electronic Controls Engineer. Currently, Riley is preparing for an internship for Summer 2019 in St. Louis with The Boeing Company. On campus, he has been actively involved with the Saluki Ambassadors program and works as a student worker in the Undergraduate Admissions. Riley has also been involved in research with a professor of his, Dr. Iraklis Anagnostopoulos, in his multi-core processing lab researching the benefits of more complex computing architectures.

---

Alliyah Bridges is a senior studying Cinema with a focus in screenwriting and a French minor. She has always been curious about the hero's journey in storytelling and what secrets that come out of them. Alliyah develops scripts that lean towards revealing human nature and what keeps us from revealing our true potential. She served as the Executive Director for the Student Programming Council last year (Spring 18-Fall 18). She is also the vice-president for the Zeta Chi chapter for Delta Sigma Theta Sorority, Inc. Alliyah is a part of the Saluki ambassadors and the Mass Communications and Media Arts Ambassador program.  In 2017, she was the social media intern for the SIU Student Center as well. This past January, she studied abroad in an intensive French language program with CEA in Paris.

 

---

Amanda Blocker, senior in microbiology, and Scott Hamilton-Brehm, Assistant Professor of Microbiology, look at a sample in a laboratory at Southern Illinois University Carbondale. Working under the guidance of Hamilton-Brehm, Blocker is studying a microbe that he isolated from a 900-meter-deep borehole located on the border between California and Nevada.  The novel anaerobic microorganism, designated "SIUC-1," loves hot temperatures, thriving at 150 degrees Fahrenheit. Blocker's successful characterization of SIUC-1 would make her one of the few researchers in the world who will have named the first novel bacterium of a phylum.  Read more.

---

Andrea Storey is SIUC's nominee for the 44th Annual Lincoln Academy Student Laureate Award. Andrea is a senior majoring in both Spanish Education and Linguistics with a specialization in English as a New Language. She joined SIUC as a Chancellor's Scholar recipient, and served as the Vice President for Standards and Risk Reduction Inter-Greek Council in the 2017-2018 academic year, and as the Vice President of Student Life in the University Honors Program in 2016.  After graduation, Andrea plans to move up to the Chicagoland area and work as a bilingual teacher, commitment to improving the lives of language minority and bilingual students. She is truly an embodiment of the best of Illinois. Congratulations Andrea

---

 

Emily Buice is a senior majoring in History and Communication Studies-Public Relations with a Political Science minor. She is motivated by making a positive impact in her community and helping empower those around her. Emily is the current Student Board Member for the Illinois Board of Higher Education. In the past, she has served as President of Undergraduate Student Government, Executive Vice President of the College Panhellenic Association, Vice President of Campus Relations for Alpha Gamma Delta, and the Vice President of Communication and Engagement for the Saluki Ambassadors. She currently volunteers with the Saluki Service Dawgs RSO, which partners with SIT to train service dogs on campus. She also volunteers at Gumdrops with my sorority and have been a member of the 2018 Alpha Gamma Delta Service Immersion Trip to New Orleans. This past summer Emily interned with the U.S. Mission to the E.U. in Brussels, where she helped with a presidential visit, including a meet-and-greet. The previous summer she interned with New Europe in Brussels where she wrote and published over 15 articles. Currently, Emily works at the Carbondale Chamber of Commerce as the Public Relations Intern. She is also currently doing research with Dr. Hurlburt on the history of macaroni and cheese and how it relates to the evolution of America.

---

Jackson Wood is a senior majoring in chemistry with a concentration in biochemistry and a minor in psychology. Jackson has been interested in science, especially biochemistry, since early high school. Having the opportunity to attend a research university was one of the deciding factors for him coming to SIU! Jackson worked with SIU Alum Curt Jones, the founder of Dippin' Dots, researching method development and quality control for Curt Jones' new business called 40 Below Joe. Currently, Jackson works in the Kinsel research lab with Drs. Mary and Gary Kinsel analyzing the chemical components of coffee as well as how they correlate with coffee flavor and quality. While at SIU, Jackson spent four years with the Marching Salukis, two of which he served as a section leader. He has also worked as a teaching assistant for the Department of Chemistry and Biochemistry, which was something he thoroughly enjoyed. After finishing his undergraduate degree, Jackson would like to pursue a Ph.D. and an M.D., with the long-term goal of doing clinical biochemical research on neurological disorders. Good luck with everything and thank you for your awesome work, Jackson!

---

Holly Piepenburg is a senior studying Radio, Television & Digital Media with a minor in political science. Holly is a Pulitzer Center on Crisis Reporting Student Fellow and has published work regarding education on Native American reservations. Currently, she is working on another project funded by the Pulitzer Center under the guidance of journalism professor William Freivogel. Holly is also the News Director of River Region Evening Edition, a television news program broadcast on WSIU-TV. Previously, Holly worked at WSIL-TV 3 – an ABC affiliate in Crainville – as a producer. Prior to her senior year, she was also a member of the Marching Salukis. After graduation, Holly hopes to continue shedding light on underreported social issues around the world, then pursue a law degree. Thank you for your wonderful work, Holly!!

---

Nathaniel Jordan is a Junior studying Plant Biology with a specialization in Molecular and Biochemical Physiology. He is motivated by the unlimited potential we have as young adults, as we all have an opportunity to make an impact on the world. He is the founder and CEO of SPREKK Technology Services, LLC (Sprekk for short), an on-demand phone repair service in Carbondale. It serves as a small start-up that specializes in delivery iPhone screen repairs. He is the vice president of Saluki Entrepreneur Core, a University Innovation Fellow and a McNair Scholar. He is also currently working in the Geisler- Heisler-Lee Plant Genomics Lab under Dr. Matthew Geisler where their focus is on computational biology and experimentation to understand gene regulatory networks, plant biotic and abiotic stresses, and competition in Arabidopsis thaliana. His post graduation goal is to create a biotechnology startup that genetically alters plants to grow in otherwise arid conditions. He believes that combining computational biology and molecular biology to allow for the expansion of the agriculture industry will be critical in solving many of the worlds current issues.

---

Carly Kasicki is a junior majoring in Biomedical Science, German, and French with minors in Political Science and Chemistry. She has lived in Germany twice, backpacked through Italy and Switzerland for two months, and completed an independent study this past summer in Paris for a month. As a Demuzio intern, she is working in the Attorney General's office helping the lawyers with their cases including prison litigation and worker compensation. Her dedication to Public Policy has developed into becoming Vice President of the Paul Simon Public Policy Institute Ambassadors and an institute job helping to develop events that educate the public on politics and citizenship. She is currently involved in setting up a student-led conference looking at solving Illinois issues. On top of that, she is presently a Stanford Innovation Fellow for a Stanford Think Tank called University Innovation Fellows. She is working on creating an Honors Innovation Course focused on looking at issues in sustainability. Along with her co-fellows, she will be attending the Stanford Conference this Spring to present their ventures. In regards to science, she has been working in Dr. Warne's biology lab since Spring 2018 researching the role of the gut microbiome on larval amphibian development and susceptibility to infection by Ranaviruses. For the future, she is looking at research programs such as the Fulbright Scholars Program before she attends graduate school, where she is looking at MD/PhD programs.

---

 

Alysa Cook is a Senior that will be graduating this Fall. She is majoring in Animal Science with a minor in Chemistry. She has received a Companion Animal Nutrition Certificate and has received the Dean's Scholarship every semester. For her final semester here at SIU, she was awarded the Pioneer Hi-Bred Scholarship. During the summer of 2018, she had the opportunity to work on a pheasant farm, helping raise 27,000 pheasants. In her free time she enjoys reading and playing the guitar, as well as volunteering at St. Francis Care, the Humane Society of Southern Illinois, and the Boys and Girls Club of Carbondale. She was recently accepted into Midwestern University College of Veterinary Medicine in Glendale, Arizona, and has upcoming interviews at University of Missouri and University of Tennessee. She plans on becoming a mixed practice veterinarian.

---

Meadow Drollinger is a junior majoring in Psychology and double-minoring in Economics and Communication Studies. While Meadow was attending Ivy Tech Community College in Southern Indiana before transferring to SIUC, she was motivated by the idea of coming to SIU to pursue her bachelor's degree as a Chancellor's Scholar. Meadow obtained her associate's degree at 18 years old and is currently on track to obtain her bachelor's degree when she is only 20 years old. In addition to being part of the University Honors Program, Meadow is a Saluki Ambassador, a member of the Student Leadership Honors Society, a Saluki Cheerleader, and outside of SIUC, she holds the title of Miss Southern Heartland in the Miss America Organization. Meadow enjoys giving back to the Carbondale and her home community in Indiana through Music with a Meaning, a service organization she founded several years ago which raises funds and awareness for worthy causes through charity concerts. In the Spring semester Meadow will study abroad in Costa Rica with the University Honors Program course "The Earth Around Us." In the future, Meadow hopes to obtain a doctorate degree in Educational Psychology to eventually pursue a career as a Psychology Professor. 

---

Gannon Druessel is a Junior majoring in physiology with a minor in chemistry. On campus he is a very involved member of the Leadership Development Program, is Vice President of the Saluki Science Ambassadors, and is the Captain of the rugby team. He has been doing research in Dr. Kanako Hayashi's reproductive physiology lab since freshman year and just recently earned a REACH/Tedrick Undergraduate Fellowship to conduct his research for the next year. This research focuses on the trans-generational reproductive effects of a BPA substituent, BPS, on male mice. He enjoys giving back to the community by volunteering at the Carbondale New School, Women's Center, and Science Center. He is on a pre-med track and is an aspiring orthopedic surgeon. In this field he hopes to continue giving back to the community by improving the lives of the people within.

---

Angel Galeana, a Bertrand Scholar, is a senior majoring in Computer Science with a concentration in software engineering & application development and a second concentration in Business Administration. He wants to become a software engineer and later go on to be the CEO of his own company. He has been actively involved with RSO's on campus including The National Society of Collegiate Scholars where he serves as Chapter President, Society of Hispanic Professional Engineers where he serves as Vice President, Minorities in Computer Science, and Association of Computing Machinery. He recently volunteered with the Student Alumni Council hosting high school students during the homecoming parade and homecoming football game. Galeana had the opportunity to work for Boeing this summer as an IT intern in St. Louis, MO where he was as a User Experience Specialist. Upon completing his summer internship, he was offered a full-time position with Boeing that will begin after he graduates in May 2019. Thus, he will work with them because he enjoys the company and their dedication to helping employees further their education. Galeana aspires to get a master's in computer science and an MBA.

---

Erin Woolard is a senior at SIU graduating in December with degrees in anthropology and international studies, and minors in Spanish, geography, environmental studies, and Latino and Latin American studies. She is a member of the Undergraduate Student Anthropology Association, Student Leadership Honors Society, and Students Today Leaders Forever. She volunteers for the Humane Society of Southern Illinois, the Rolling Hills Manor nursing home, and the Kenosha Public Museums. She is also a conversation partner for the Center for English as a Second Language. She received the Jeanne Hurley Simon Memorial Scholarship in April 2018. She is an intern with SIU's Sustainability Office. Erin studied abroad in Malta during Spring Semester 2017, she studied abroad in Spain in July 2017, and finally studied abroad in Cuba in June 2018. Erin hopes to continue the tradition of constant learning and service to others that has characterized her life so far. After graduation she plans to attend graduate school, possibly after a stint in the Peace Corps. If Erin could tell her younger self one thing it would be that success comes in many forms, and there is no single right path to take. Your life may not look like you once thought it would, but we are always changing and growing, and our goals and dreams should grow with us.

---

Lincoln is a second-year student at SIU majoring in physics and mechanical engineering with minors in Spanish and mathematics. Primarily, his focus is on experimental condensed matter physics research. He works in Dr. Saikat Talapatra's lab on projects involving the optoelectronic characterization of semiconducting nanomaterials (at the moment two-dimensional materials such as MoS2, InSe, and ReSe2). Last summer, Lincoln had the opportunity to take an all-expenses-paid trip to Japan to do research with terahertz emissions from single-wall carbon nanotubes at Osaka University. He has presented this research at two conferences since then and he will return to Japan next summer (this time to the Okinawa Institute of Science and Technology) to do related research. Lincoln hopes to work at a national laboratory as a researcher after completing his Ph.D. Lincoln is also involved in organizations like the concrete canoe team (of which he is a co-captain), the Dawg Pound (of which he is the president), the Society of Physics Students, and the Saluki Ambassadors. Lincoln volunteers around the community, most notably at the Good Samaritan food pantry.

---

Oneida Vargas, a Chancellor Scholar, is a senior majoring in Political Science with a focus in pre-law and a minor in Spanish. Last semester, Vargas was selected as the inaugural Latino Heritage Intern for the Paul Simon Public Policy Institute. At the state capitol, she worked during the spring legislative session with the Illinois Senate Democrats in the communications staff. Prior to this internship, Vargas also interned for the Cook County Public Defender's Office Juvenile Division. Thanks to both of these internships, Vargas decided she wants to go to law school. Since she is also a DACA recipient, Vargas wants to pursue a career as an immigration attorney to help out the undocumented community. On campus and in the Carbondale community, she is a strong advocate for immigrant rights and raising awareness about DACA recipients. Last fall, she was featured in the short documentary I, TOO, DREAMERICAN created by a fellow SIU student. Due to her dedication and activism, Vargas received an award from the Illinois Department of Human Rights last week at an event where she was also the keynote speaker.

---

John Lindt is a senior majoring in computer science and minoring in microbiology and chemistry. He is an Eagle Scout, the president in the SIUC chapter of Circle K International, and the community service chair for the Student Alumni Council. He is pursuing undergraduate research under David A. Lightfoot in the department of plant, soil, and agricultural systems. Within his research, John sequences and annotates genomes and has worked in crossbreeding crops. He is pursuing a career in consumer analytics and hopes to create a subscription service for businesses in Southern Illinois to analyze and interpret current consumer trends, predict future trends, all while using proprietary software. He hopes to help modernize the region further and keep individuals within Southern Illinois both driven and entrepreneurial. 

---

Luis Prado is a Junior majoring in Geography and Environmental Resources with a focus in Geographic Information Systems and minors in Biology and Environmental Studies. He is a Chancellor's Scholar, McNair Scholar, and participant of multiple Honors Societies. He proudly serves as the Vice President of Cultural Experiences and Diversity for the Honors Assembly, Co-President and Co-Founder of our campus's brand new registered student organization named Spoken Word, President of the Wall and Grand Area Council, Public Relations Officer for Saluki Service Dawgs, Chair Head and participant of multiple committees for my Fraternity- Phi Mu Alpha, member of the Chancellor's Scholars Programming and Advising Council, Ambassador for our University, and as an Ambassador for our Honors Program. This past summer of 2018 he participated in research in the Plant Biology Department assisting in the building of a catalog for the pollinators of Southern Illinois, next semester and this upcoming summer of 2019 he will be conducting research through the McNair Scholar Program under the mentorship of a professor in the Geography Department, and this upcoming summer of 2019 he will also aim to participate in an Internship with the City of Carbondale concerning GIS. Following my 2020 graduation he wishes to continue my education with a Master's Degree in Remote Sensing or Statistics, followed by his entry into the United States Air Force.

---

Allison McMinn is a Junior in Electrical Engineering. This summer she was selected to participate in the Frontiers in Biomedical Engineering REU program at the University of Illinois at Urbana-Champaign. While at UIUC she conducted research in their Experimental Molecular Imaging Laboratory in the Beckman Institute for Advanced Science and Engineering under the guidance Dr. Wawrzyniec Dobrucki. The project she worked on was titled "Multiscale Multi-Modal Imaging of Ischemic Tissue after Therapy." The goal of this research was to investigate the therapeutic response of patterned stem cells versus non-patterned stem cells in the treatment of Peripheral Arterial Disease. This Fall, she is continuing her passion for research under a REACH grant with her mentor Dr. Ying Chen. Her research through SIU focuses on improving early detection of breast cancer through Digital Breast Tomosynthesis reconstruction algorithms. I have also recently started the Biomedical Engineering Society SIUC chapter.

---

Madison McMinn, a senior majoring in Chemistry, was selected for the highly competitive Harvard-Amgen Scholars Program this summer.  The Amgen Scholars Program hosts approximately 350 students each year at 17 institutions in the U.S., Japan, and Europe.  Only about the top 7% of students are accepted each year.  As an Amgen Scholar, Madison conducted a project at Harvard Medical School under the guidance of Dr. Nathalie Agar titled "Mass Spectrometry Imaging using Cerium (IV) Oxide for Rapid Bacterial Detection in Tissue."  This project has the capacity to decrease the time it takes for pathologists to detect a bacterial infection within a patient, which is a significant problem for immunocompromised individuals such as cancer patients.  Her work is currently being drafted for publication in a scientific journal.  This Fall, she is planning to continue this research project under the guidance of Dr. Gary Kinsel in the Department of Chemistry and Biochemistry. Thanks for all of your hard work, Madison!

---