Graduating Students
Main Content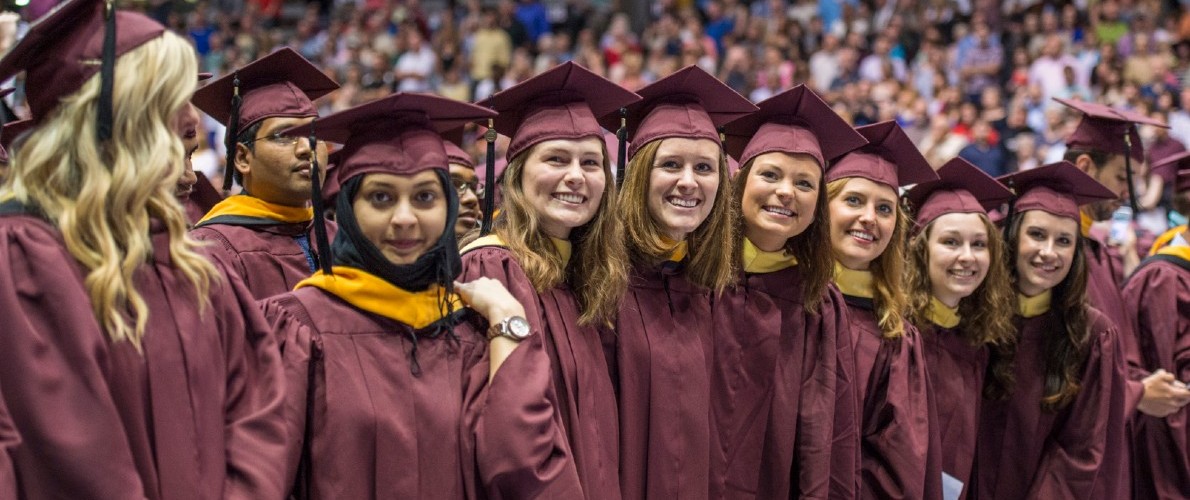 Congratulations, Honors Graduates!
As you open another chapter in your life, all of us in Honors wish you farewell and thank you for sharing part of your journey with us.  Each of you is uniquely gifted and you have made our University and community immeasurably richer.  Please take these words of Martin Luther King Jr. as a reminder that your education never stops:  

The function of education is to teach one to think intensively and to think critically. Intelligence plus character - that is the goal of true education.

We wish you every success in your future endeavors!  Stay in touch - - we will hold you close so long as you want us to.
Here are a few gentle reminders before you hit the finish line:
1. If you completed an Honors thesis, please submit it to OpenSIUC.
2. Please take this Exit Survey and email it to us at honors@siu.edu
Meet our May 2021 graduating class!
Meet our December 2020 graduating class!
Meet our May 2020 graduating class!
UHP is committed to enabling our best and brightest to reach their utmost potential. Students from all academic disciplines said that the UHP has been the highlight of their academic careers.
We hope you will consider making a tax-deductible contribution and "invest in excellence" at SIU. More information about contributing can be found here.