Our incoming Honors Class
Main Content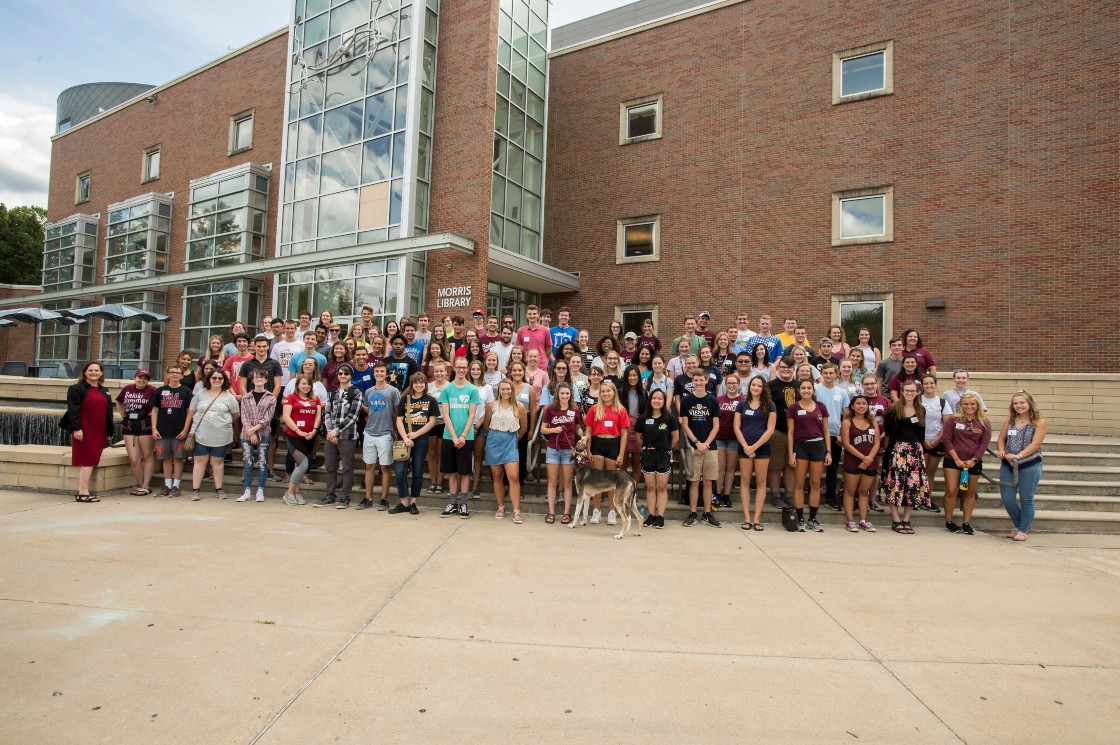 Congratulations on your acceptance in the University Honors Program! 
We are proud to welcome students on a journey of self-realization.  Our students are multi-faceted and ambitious about making a difference in the world. They have intellectual breadth and curiosity; seek out combinations of academic disciplines that uniquely reflect their passions; and are actively engaged in service and extra curricular activities on campus and in their communities.
They are not afraid to say their applications: 
"Through my career, whether it be as a zoologist, wildlife/conservation biologist or other, I hope to work for the conservation of the species and inspire others to do what they can to help."

"I know my journey in life includes problem solving in order to put more magic in the world with the use of math, science, and physics. I plan to contribute to the wonders of this world."

"To survive in the world of theater, one has to keep pushing forward, to forget the rejections of the past, and simply look to next opportunity.  I will cling to my grittiness..."

"As I continue my education, I have decided that nothing is more important to me than helping others. To do so, I have chosen to pursue a bachelor's degree in biological science and continue my studies to become a physician's assistant."
---
Joining us in Fall 2019, is Blake Clark from Marion, IL.  Blake is The Southern Illinoisan Girls Soccer Player of the Year.  She will join the inaugural SIU women's soccer team and SIU's dentistry program.  Read more about Blake Clark.