Why SIU
Main Content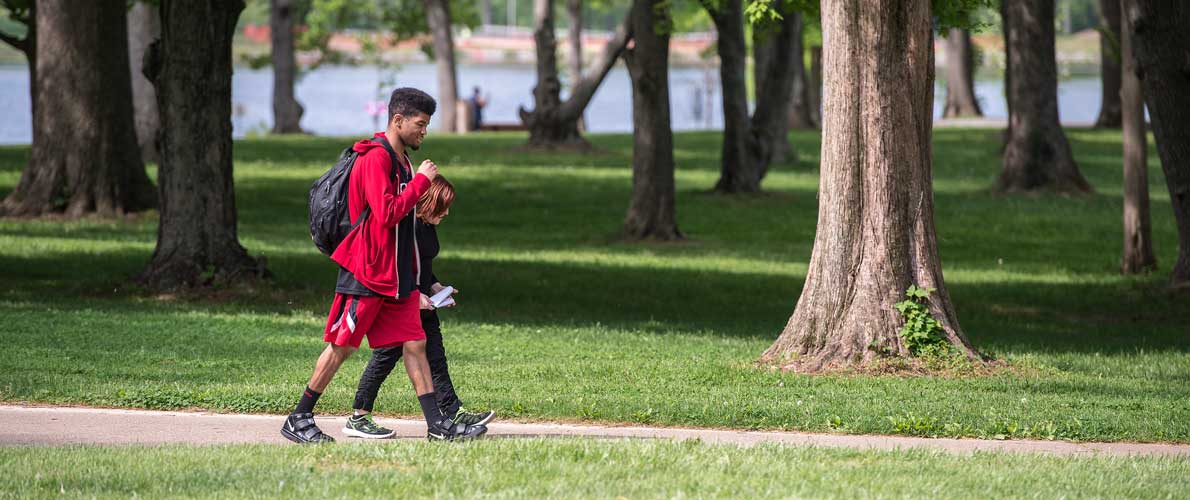 SIU Carbondale is a doctoral research university enrolling students from all 50 states and more than 100 countries. We offer more than 200 undergraduate degrees, more than 80 master's degrees and more than 30 doctoral degrees, in addition to professional degrees in law and medicine.

We were classified recently (2019) by the College Gazette in the ten best "Hidden Gem" Public Universities in the US, noted for our research and out of the box thinking.
The university supports several externally funded interdisciplinary initiatives for student research training and education, including from the highly competitive National Science Foundation-funded Research Experiences for Undergraduates. In 2018, SIU received funding for another three years through that program.

SIUC maintains the SILVER rating in the 2019 STARS report. The Sustainability Tracking, Assessment & Rating System is a transparent, self-reporting framework for colleges and universities to measure their sustainability performance. Read more about SIUC's accomplishment in sustainability. For a sixth straight year SIU earned a spot in The Princeton Review's "Guide to 399 Green Colleges: 2018 Edition." SIU has received national recognition seven of the last eight years. The honor is based on the university's sustainability-related policies, practices and programs.

SIU students are very involved in campus life and the community, donating thousands of service hours each year to various organizations, programs and activities through the Center for Service-Learning and Volunteerism, spring break trips, and the massive "Big Event," held for the second time in 2018.

SIU Carbondale is ranked in the top 20 percent of Illinois colleges and universities offering online degree programs by BestColleges.com.

SIU Carbondale is 27th among the nation's 50 most entrepreneurial research universities - the number of alumni and students who identify themselves as founders and business owners on LinkedIn - in the 2015 Forbes magazine list of "America's Most Entrepreneurial Universities."

The university is among the top 5 percent of all U.S. higher education institutions for research.
SIU Carbondale is one of 54 colleges and universities to earn national recognition for its economic development work in the region from The Association of Public and Land-grant Universities. The designation as an Innovation and Economic Prosperity University, awarded in 2015, is valid for 10 years.

SIU Carbondale received the 2015 Community Engagement Classification from the Carnegie Foundation for the Advancement of Teaching in January 2015; one of just 361 colleges and universities among more than 4,000 nationwide to earn the recognition for its commitment to service and outreach.

The university is the "Eclipse Crossroads of America." A total solar eclipse took place on Aug. 21, 2017, and will again on April 8, 2024.

Selected in the top one-third of the nation's top research universities in the inaugural Wall Street Journal/Times Higher Education college ranking (No. 315 of 1,051).

In each of the last three years, SIU has earned a spot in the Center for World University Rankings, which recognizes  the top 2.5 percent of the world's 25,000 institutions of higher learning.

SIU Carbondale received the 2016 LASPAU University Award. The Latin American Scholarship Program of American Universities is an education networking organization that awards and administers Fulbright Program grants and other prestigious scholarships to individuals from Latin America and the Caribbean who are pursuing graduate study in the United States. The organization works with more than 1,000 institutions and thousands of individuals in 34 countries.

The university has processed at least 325 invention disclosures, filed a minimum of  297 US patent applications received no less than 63 issued patents, executed at least 78 options/licenses and has received more than $8.23 million in licensing related revenue since fiscal year 1996.