What's Happening in Honors
Main Content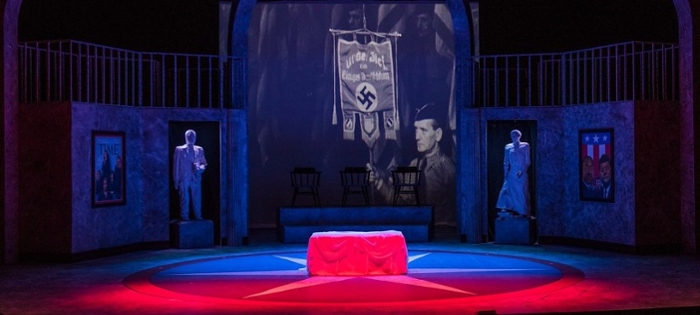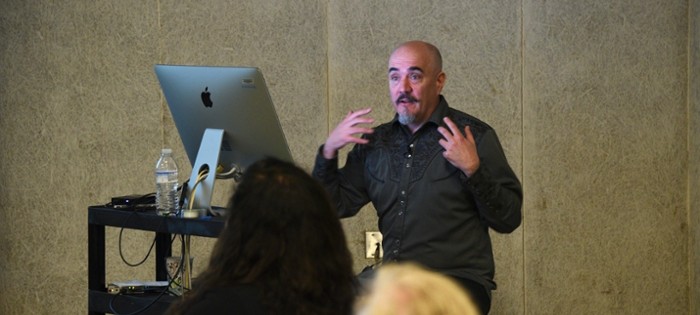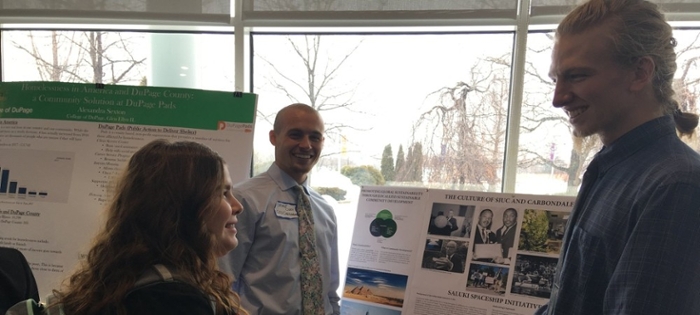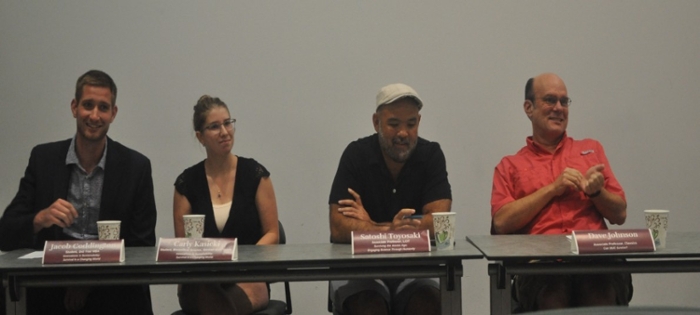 Fall 2020
HearTomorrow:  A free online lecture by Benji Kanters promotes awareness of the increasing problem of noise and music-induced hearing loss. Kanters has 45 years of experience in the music and audio industries and will present new strategies for promoting hearing conservation.  Read more here .  Email honors@siu.edu for the ZOOM link and write "Sound Workshop" in the email subject line.
Friday, Aug. 28th, 1 -3PM.
__________________________________________________________________________________
Book Launch:  Celebrating a new anthology by Honors Faculty, Dr. Jeffrey Punske (Linguistics), coedited with Nathan Sanders and Amy Fountain, Language Invention and Linguistics Pedagogy. (Oxford University Press).  Read more
Thursday, October 15, 5:00-6:00 PM with discussion to follow. To join in, request zoom link from honors@siu.edu.
________________________________________________________________________________
The Fall 2020 Glassman Lecture will feature the artist, Ben Lowder.  Titled, Temples of Little Egypt, the art exhibition and installation at Bucky's Haven on the SIU Carbondale campus draws together sacred geometry, ancient wisdom traditions and the legacy of Buckminster Fuller into a holistic narrative to guide our collective trajectory toward an abundant and integrated future. Read more
Wednesday, October 28, 5:00 PM: Meet the artist virtual talk and showcase. 

Several limited capacity "Meet the Artist" events will take place at Bucky's Haven: October 27th, 28th & 29th (RSVP only).  Contact Elizabeth Donoghue at elizabeth.donoghue@siu.edu for more information
Recording of the Glassman Lecture
________________________________________________________________________________
Honors Lecture Series
Each year, the UHP brings distinguished speakers to our campus.  These presentations offer an opportunity to bring together various disciplines to consider significant questions related to the human condition. In addition to the public lecture, we host workshops, critiques, and explore other forms of intellectual exchange and collaboration.  There are two major lecture series:
MICHAEL & NANCY GLASSMAN LECTURER SERIES were established by Michael and Nancy Glassman.  Nancy and Michael met when they were students at SIUC and have continued to support SIUC by establishing the Lecture series. The list of our distinguished speakers is here.
The CHARLES D. TENNEY DISTINGUISHED LECTURER SERIES is named after Charles D. Tenney, who joined the English Department in 1931 and played a significant role as the Provost in transforming SIU from a teacher's college into a research university.  The series is animated by the ambition to  to bring the university together in reflecting on big problems, concerns and themes that confront us. The list of our distinguished speakers is here.